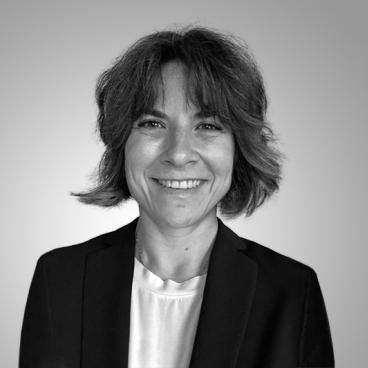 Ricarda Faber
Team

Topics
Ricarda Faber works at Ecologic Institute as a Research Assistant. Her research focuses primarily on European energy and climate policy, in particular on the decarbonization of our energy systems. She works in German and English.
For Ecologic Institute, Ricarda Faber is working on several projects covering topics such as new regulatory frameworks for sustainable energy supply, renewable energies, energy efficiency, e.g. in the building sector, and the evaluation of national and European policies. In the research project StromNachbarn, which is part of the research network Ecornet Berlin, she analyzed the socio-ecological effects of tenant electricity systems in Berlin by means of a tenant survey. In addition, Ricarda Faber conducted an institutional and actor analysis in the field of transport and energy in the project WenaMoNi. Thereby, she examined opportunities and obstacles for sustainable mobility in Lower Saxony. A special focus was on sector coupling and hydrogen.
Next to her work for Ecologic Institute, Ricarda Faber is a master's degree student of Public Policy with a focus on energy and climate at the University of Potsdam (Germany). She is currently writing her Master's thesis on the politics of green financial policy under the Climate Finance and Policy and Energy and Technology Policy groups at the Swiss Eidgenössische Technische Hochschule (ETH) Zurich. She completed her bachelor's degree in Political Science, which she centred on environment, climate and regional studies, at the Free University of Berlin in 2019. As a scholarship holder of the University Alliance for Sustainability (UAS), Ricarda Faber researched the topic of "Societal Transformation to Sustainability" in Beijing (China) during a student exchange with Peking University.
Contact Ricarda Faber by Email
Selected projects by Ricarda Faber
Selected publications by Ricarda Faber
Tenant electricity systems generate solar power on apartment buildings and deliver it directly to the households in the building. In a new study, Katharina Umpfenbach and Ricarda Faber evaluate the effects of the existing tenant electricity systems in Berlin. The bottom...
Read more
Umpfenbach, K., Faber, R. (2021). StromNachbarn: Evaluation der sozialen und ökologischen Wirkungen von Mieterstromanlagen in Berlin, Berlin: Ecornet Berlin.
Modernising the EU's building stock is essential to meet the twin goals of climate action and green recovery. The building sector is responsible for 27 % of total greenhouse gas (GHG) emissions and for 36 % of energy-related GHG emissions when considering direct and...
Read more
Velten, Eike Karola and Ricarda Faber 2020: Why the EU Recovery and Resilience Facility must prioritise investments in building renovation. A short think piece. Berlin: Ecologic Institute.
Selected events by Ricarda Faber
On 30 April 2021 at the online Berliner ENERGIETAGE, the research network Ecornet Berlin presented how tenants can benefit from the energy transition. Members of the research network provided three expert inputs on: "Energy poverty in Berlin" (IÖW) "The impacts...
Read more
Date

Location

Berlin, Germany
Between 15 and 18 September 2020, Ecologic Institute together with ZOE Institute for future-fit economies and other partners convened a "closed-doors" EU online conference on long-term challenges from the COVID-19 crisis for the EU's economic governance and the...
Read more