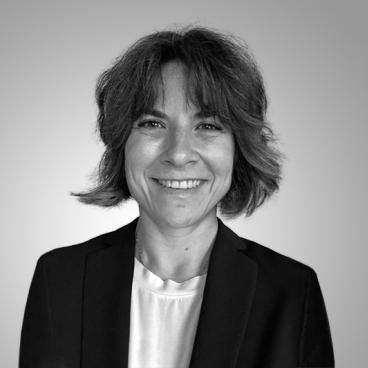 Ricarda Faber
MA (Public Policy)

BA (Political Science)
Team

Topics
Ricarda Faber is Researcher at Ecologic Institute. Her work focuses on the design, implementation and effects of energy and climate mitigation policy, and governance systems for the just transition to climate neutrality. She is a native German speaker and fluent in English.
At Ecologic Institute, her project portfolio includes regulatory approaches that promote the green transition including renewable energies, energy efficiency, sector coupling, digitalization, and governance frameworks. Ricarda Faber supports the coordination of the EU Horizon 2020 research project "Transformative Policies for a Climate-Neutral European Union (4I-TRACTION)". As part of the project, she also conducts research on multilevel climate and energy dialogues, conceptualizes the "CLIMATE ON AIR - Discussing the future of EU climate policy" podcast series and led an ex-post study on the German smart metering rollout. Moreover, in the research project StromNachbarn, which was part of the research network Ecornet Berlin, Ricarda Faber analyzed the socio-economic effects of prosumerism in Berlin by means of a tenant survey. In the project WenaMoNi, she uncovered barriers and opportunities for sustainable mobility in Lower Saxony (Germany).
Next to her research and writing, Ricarda Faber is co-host of the podcast and webinar series "Green Deal - Big Deal?", which examines the many facets of the European Green Deal. To foster stakeholder engagement and disseminate project output, she has led the organisation of conferences in Brussels, targeted workshops, a dinner dialogue, and webinars.
Before joining Ecologic Institute, Ricarda Faber worked as Project Assistant at adelphi Consult in the fields of sustainable consumption and international climate policy. There, she gained experience in sustainability indicators, best practice case study research, and stakeholder engagement.
Ricarda Faber holds a master's degree with distinction in Public Policy with a focus on energy, climate, and governance from the University of Potsdam. As a scholarship holder of the Swiss-European Mobility Program, she studied for one semester at the University of Lausanne (UNIL). Under the Climate Finance and Policy and Energy and Technology Policy groups at the Swiss Eidgenössische Technische Hochschule (ETH) Zurich, Ricarda Faber wrote her master's thesis on the politics of green financial policy by analyzing the EU Taxonomy's design process. She completed her bachelor's degree in Political Science from the Free University of Berlin (FUB), which she centered on climate change. Ricarda Faber received a grant from the University Alliance for Sustainability (UAS) to study the topic of "Societal Transformation to Sustainability" in Beijing during a student exchange with Peking University.
Contact Ricarda Faber by Email
Selected projects by Ricarda Faber
Selected publications by Ricarda Faber
Selected events by Ricarda Faber