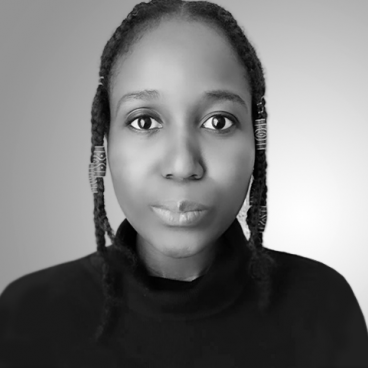 Rachael Akinyede
MSc (Environmental Biology)

BSc (Microbiology)
Team

Topics
Rachael Akinyede works as an Intern at Ecologic Institute in research topics related to organic carbon management in soils of croplands and forest ecosystems. She is also interested in contexts related to the LULUCF regulations and carbon removal policies within the EU. At Ecologic Institute, she supports the scientific staff by contributing to research content and technical reports in related projects. Rachael is Nigerian and fluent in English and in her native language, Yoruba.
Prior to joining Ecologic, Rachael enrolled as a final year PhD candidate at the Max Planck Institute for Biogeochemistry at Friedrich-Schiller University in Jena (Germany). She is working on her thesis on the significance and biogeochemical predictors of carbon dioxide fixation by microorganisms for soil carbon cycling in temperate forest soils.
She obtained a master's degree in cell biology and genetics (Environmental Biology) from the University of Lagos (Nigeria), with her thesis focused on the bioaccumulation of heavy metals by fungi and bacterial strains in soils contaminated by heavy metals. She holds a bachelor's degree in Microbiology.
Contact Rachael Akinyede by Email