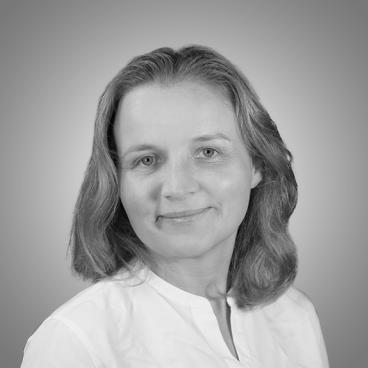 Marharyta Zhenchuk
MS (Environmental Studies)

BS (Environmental Science)
Team

Topics
Since June 2022, Marharyta Zhenchuk has been working as an Ecologic Freedom Fellow at Ecologic Institute Berlin. Here she continues her research with the Reform Support Team (RST) of the Ukrainian Ministry of Environmental Protection and Natural Resources on climate policy issues. This includes supporting the development of the climate mitigation and adaptation section of the Ukraine Recovery Plan presented in Lugano (Switzerland) in July 2022. As part of her work at Ecologic Institute, Marharyta supports project work on nature-based solutions to climate change and climate change adaptation measures. Marharyta works in Ukrainian, Russian and English.
Marharyta has 17 years of work experience that includes over three years of working with the development of Greenhouse Gas (GHG) emission reduction projects within the Joint Implementation Mechanism set out in the Kyoto Protocol. This project work concluded with a study for the National Ecological Center of Ukraine on "The integrity of Joint Implementation Mechanism within Kyoto Protocol First Commitment Period: Ukrainian Experience". She later worked on local sustainable development though initiating and implementing cross-border projects within European Neighbourhood Instrument Cross-Border Cooperation (ENI CBC 2007-2013) programs: Poland-Belarus-Ukraine and Hungary-Slovakia-Romania-Ukraine.
From 2019 to 2021, Marharyta Zhenchuk worked with the Teple Misto platform and the Promprylad.Renovation project in Ivano-Frankivsk (Ukraine), both as grant manager and as manager of the newly launched Circular Economy Department that helped actively shape the environment-related portfolio of both organizations, in particular in relation to the circular economy concept. With Promprylad.Renovation being a showcase for impact investment in Ukraine, she has been actively researching links between the sustainability (especially environmental aspects) and the post-industrial asset revitalization, thus substantiating a case for impact in the Promprylad.Renovation investment offer. To this extent, she managed to attract a number of donor-funded projects.
Contact Marharyta Zhenchuk by Email