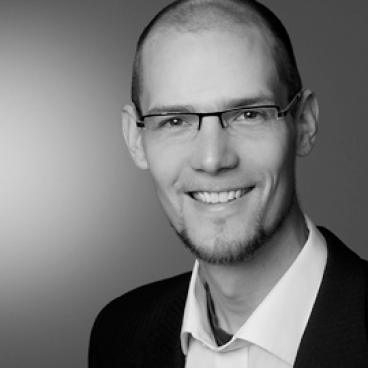 Dr. Martin Hirschnitz-Garbers
Environmental Scientist (Diplom-Umweltwissenschaftler)
Coordinator Resource Efficiency & Circular Economy

Senior Fellow
Team

Topics
Dr. Martin Hirschnitz-Garbers is a Senior Fellow at Ecologic Institute and Coordinator of Resource Efficiency & Circular Economy. His work involves analysing and evaluating policies and policy instruments aimed fostering resource conservation and a Circular Economy. In his work, he uses qualitative social empirical research methods and applies case study and transdisciplinary research designs. He works in English and German and has knowledge of French.
Dr. Martin Hirschnitz-Garbers focuses on the following research questions: (1) what drivers lie at the root of (un)sustainable resource use, (2) what role can policy instruments play in supporting a sustainability transition, (3) which recommendations can be derived from such research for effective policy mixes?
He investigates these research questions in the context of the following research projects:
Identifying and Assessing Interactions between International Climate and Resource Policy: this 3-year UFOPLAN project identifies relevant climate mitigation and resource conservation policy measures on the international level and assesses potential synergies and trade-offs between these measures as well as their climate and resource conservation potential by means of system dynamic modelling. Martin Hirschnitz-Garbers coordinates the project and is responsible for background research, compilation of policy recommendations and outreach.
Trend Analysis Resource Policy: this 3.5-year UFOPLAN project identifies relevant societal trends, which could affect resource use, and analyses policy strategies and instruments that could help in tackling these trends. Both trends and policy instruments will be investigated using social-empirical grounding and stakeholder feedback. Martin Hirschnitz-Garbers coordinates the Trend Analysis project and is responsible for the analysis of policy strategies and instruments.
Transformation Towards Sustainable and Resilient Infrastructures (TRAFIS II): this 3year UFOPLAN project investigates mechanisms for mainstreaming and diffusing innovative infrastructure solutions with sustainability potential. Martin Hirschnitz-Garbers supports the research on and development of diffusion mechanisms on local and regional level and analysis enabling and hindering factors for diffusion using transdisciplinary research methods.
Dr. Martin Hirschnitz-Garbers studied environmental sciences at Leuphana University of Lüneburg (Germany) and at the University of Queensland (Australia).
Contact Dr. Martin Hirschnitz-Garbers by Email
Selected projects by Dr. Martin Hirschnitz-Garbers
Selected publications by Dr. Martin Hirschnitz-Garbers
Selected events by Dr. Martin Hirschnitz-Garbers