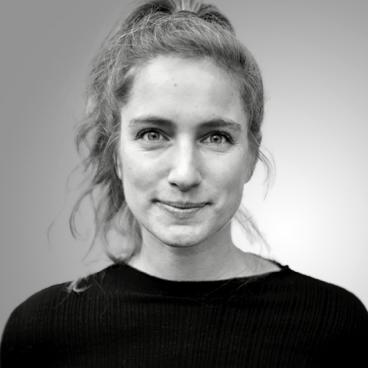 Rebecca Noebel
MSc (Geoecology)

Bsc (Environmental Science)
Coordinator Biodiversity

Fellow
Team

Topics
Rebecca Noebel works as a Fellow at Ecologic Institute, Berlin and coordinates the Institute's activities on biodiversity. Her work focuses on the loss of biological diversity and the relevant policy frameworks. She is particularly interested in underlying drivers such as land use and climate change as well as the options to reduce the effects through nature-based solutions, green infrastructure and ecosystem-based adaptation. She works in German, English and Spanish.
Rebecca's work at Ecologic Institute primarily focuses on current national and European biodiversity processes. As such, she currently leads a project supporting the implementation of the German National Peatland Protection Strategy and supports European policy processes in connection to the EU Restoration Law proposal and the 3 Billion tree pledge. In urban contexts, she works on development funding for biodiversity in German cities (BioVibes) and the nexus with climate mitigation. Until the end of 2022, Rebecca has been intensively involved in supporting the European Topic Centre on Biodiversity (ETC-BD), where she worked on tasks in relation to the EU Biodiversity Strategy for 2030. In this context, she conducted assessments for the EU Nature Directives reporting, co-authored the "State of Nature in Europe 2020", and studied the implementation of the European Trans-European Nature Network (TEN-N), among many other activities. Additionally, she analysed the implementation of EU species protection rules in the agricultural and forestry sectors as part of a project for the European Commission (DG Environment).
Rebecca Noebel completed her Master of Science in Geoecology at the University of Potsdam with a spatial analysis on the effectiveness of the FSC certification in the Russian boreal forest for the World Wildlife Fund (WWF). For her Bachelor of Science, she studied Environmental Science at the Leuphana University in Lüneburg (Germany), during which she participated in a DAAD scholarship on biodiversity in Lima (Peru). 
Contact Rebecca Noebel by Email
Selected projects by Rebecca Noebel
Selected publications by Rebecca Noebel