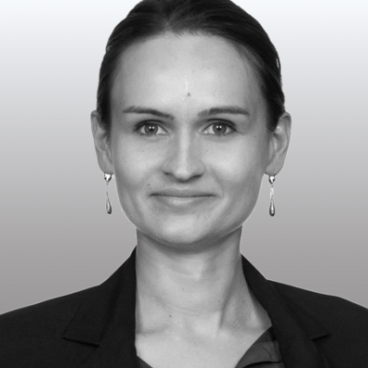 Isabel Haase
MA (Sustainability Economics and Management)

BA (Political Science)
Team

Topics
Isabel Haase works as a Junior Researcher at Ecologic Institute Berlin. She focuses on EU climate and energy policy and is particularly dedicated to quantitative policy evaluations. Moreover, she is interested in the building sector and policies that are aimed at increasing the share of renewables in energy generation. She is a native German speaker, fluent in English and Spanish and has good knowledge of Portuguese.
At Ecologic Institute, Isabel Haase is involved in the projects "2020 EU Climate Policy" and "Options for multilateral initiatives to close the global 2030 climate ambition and action gap."
Before joining Ecologic Institute, Isabel Haase worked in several institutions in the field of environmental policy, including Deutsche Gesellschaft für Internationale Zusammenarbeit (GIZ), Germanwatch, and the NewClimate Institute. Additionally, her interest in foreign policy brought her to the German Embassy in Santo Domingo (Dominican Republic).
Isabel Haase holds a master's degree in Sustainability Economics and Management from the University of Oldenburg (Germany) and a bachelor's degree in Political Science from the University of Konstanz (Germany). As part of her master's thesis, she developed a model to evaluate the effectiveness of subsidy schemes in the building sector. During her studies, she spent a semester abroad at the University of Sao Paulo (Brazil) to attend classes in advanced statistics.
Contact Isabel Haase by Email