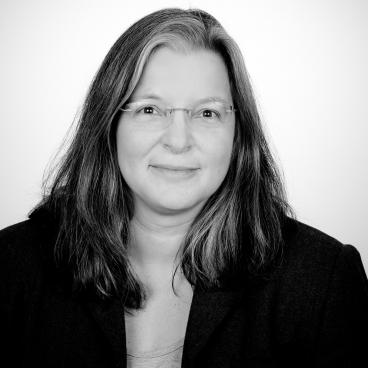 Munia Tarabichi
Diplom-Ingenieurin (Town and Regional Planning)
Team
Munia Tarabichi works as an Office Manager at Ecologic Institute's Orga Team. She is involved in proposal management and supports the institute's researchers in various other administrative tasks. A native German speaker, Munia Tarabichi works in English and has a good knowledge of Portuguese as well as basic knowledge of French and Arabic.
Before joining Ecologic Institute, Munia Tarabichi was involved in abridging and assessing position papers on the Berlin-Brandenburg State Development Plan for the Capital Region in the "Büro SR - Stadt- und Regionalplanung". Previously, she headed her Berlin-Friedenauer Bio-Café from 2007 to 2017.
Before 2007, Munia Tarabichi worked as a researcher at the Institute for Ecological Spatial Development (IÖR, now Leibniz Institute of Ecological Urban and Regional Development) on "Sustainable Neighbourhoods". In the urban planning office Jahn, Mack und Partner she was responsible for the redevelopment of the Berlin-Pankow-Wollankstraße area and project manager for the "Future in the district" development area in Fürstenwalde/Spree (Germany).
Munia Tarabichi studied urban and regional planning and wrote her diploma thesis on "Social structures and use of space in Damascus" at the Technische Universität Berlin (Germany). During her studies she completed an internship and a year of study abroad in the United Kingdom.
Contact Munia Tarabichi by Email