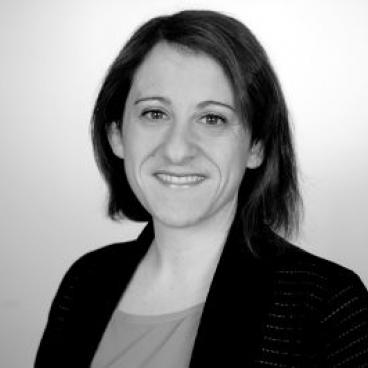 Chiara Mazzetti
MA (Communications Science)

BA (Advertising Strategy)
Head of Events Team

Communications Manager
Team

Topics
Chiara Mazzetti is Head of the Events Team and Communications Manager at Ecologic Institute. She is responsible for the strategic development and coordination of a vast array of events. As a communication expert, Chiara Mazzetti is also responsible for the coordination of large partner networks across Europe and the management of communication activities aimed at promoting the results and achievements of Ecologic Institute's many research projects. Chiara speaks fluent Italian, English, and French and has intermediate knowledge of German.
As part of her work, Chiara Mazzetti develops concepts for high-profile international conferences, dialogue events and event series featuring experts on political, legal, and socio-economic issues surrounding climate protection and sustainability. Her primary aim as Head of the Events Team is to facilitate public diplomacy, stakeholder engagement, and community building. Her responsibilities include the elaboration and implementation of European dissemination and communication strategies aimed at promoting research on environmental topics. Her portfolio to date includes the Directorate General (DG) for the Environment, the DG for Research and Innovation, EASME, and the Federal Ministry of Education and Research (BMBF).
Before joining Ecologic Institute, Chiara Mazzetti worked as a Project Manager and Public Relations Consultant at Media Consulta International Holding in Berlin.
Chiara Mazzetti earned her master's degree in Communications Science and her bachelor's degree in Advertising Strategy at the University of Perugia in Italy. Her studies focused on journalism, mass-media, and advertising.
Contact Chiara Mazzetti by Email