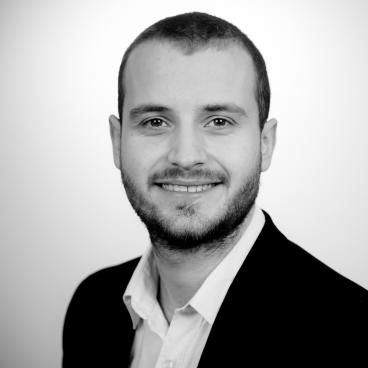 Ramiro de la Vega
BA (Economics and Politics)
Team

Topics
Ramiro de la Vega works as Research Assistant at Ecologic Institute Berlin. His research focuses on monitoring, analyzing and evaluating climate and energy policies that contribute to the European goal of decarbonization. In addition, he has specialized on how the transport and building sector can become more sustainable by employing renewable energies and increasing energy efficiency. Ramiro is a native German and Spanish speaker and fluent in English and Italian.
During his work at Ecologic institute, Ramiro contributed to the evaluation of the German National Climate Initiative (NCI) and helped monitoring the progress of the Sustainable Development Goals (SGDs). Moreover, he was involved in assessing the used vehicle fleet and trade composition in Europe.
Prior to working at Ecologic Institute, he worked as Research Assistant at Deutsche Gesellschaft für Verbraucherstudien (DtGV). There, he analysed and executed consumer studies within the context of sharing-economy and private retirement plans.
Currently, Ramiro is studying Public Economics (MSc at the Freie Universität Berlin, with a focus on economics of climate change and environmental economics. Previously, he completed his bachelor's degree in Economics and Politics at the Hochschule für Technik und Wirtschaft Berlin.
Contact Ramiro de la Vega by Email