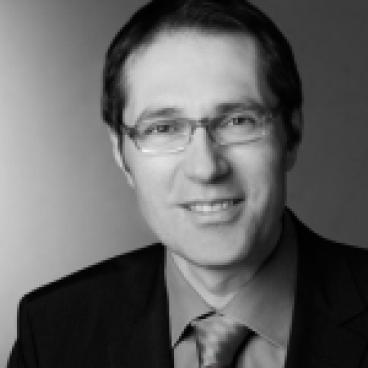 Sascha Müller-Kraenner
Board Member, Ecologic Institute Europe

Founding Director, Ecologic Institute, Washington DC
Sascha Müller-Kraenner is one of the founders and a Partner of Ecologic Institute, Berlin. In 2008, he became a founding Director of the Ecologic Institute in Washington DC - Ecologic Institute's American incorporated presence.
Starting in January 2015, Sascha Müller-Kraenner will serve as Executive Director and CEO of Deutsche Umwelthilfe (DHU), a German nature, environment, and consumer organization. From 2007 until 2014, he worked in various positions for The Nature Conservancy (TNC) and was responsible for TNC's European program. TNC is a leading international conservation organization with over one million members and supporters as well as programs in 30 countries. From 2003 until 2006, Sascha Müller-Kraenner served as the Heinrich Böll Foundation's Director for Europe and North America, as well as head of the Foundation's program on foreign and security policy. From 1998 until 2002 he served as Director of the Foundation's office in Washington DC.
Sascha Müller-Kraenner serves on the Advisory Board of the Humboldt Institution on Transatlantic Issues, he is a Member of the Working Group on Global Issues of the German Council on Foreign Relations, the German Society for the United Nations, Birdlife Germany, as well as of the Indo-German Forum on International Environmental Governance.
From 1991 to 1998 Mr. Müller-Kraenner was Director for International Affairs of the Deutscher Naturschutzring, the umbrella organisation of Germany's environmental NGOs. Before that he served as chief of staff of Kornelia Müller, a Green member of the State Parliament of Saxony.
He was awarded fellowships by the German Marshall Fund of the United States, the Prince of Wales' Business and the Environment Programme, and most recently as a World Fellow at Yale University.
Sascha Müller-Kraenner has published extensively on international relations, European integration and environmental diplomacy and the United Nation's climate change treaty. His latest book on the issue of energy security was published in March 2007; it was published in English in 2008.
Contact Sascha Müller-Kraenner by Email