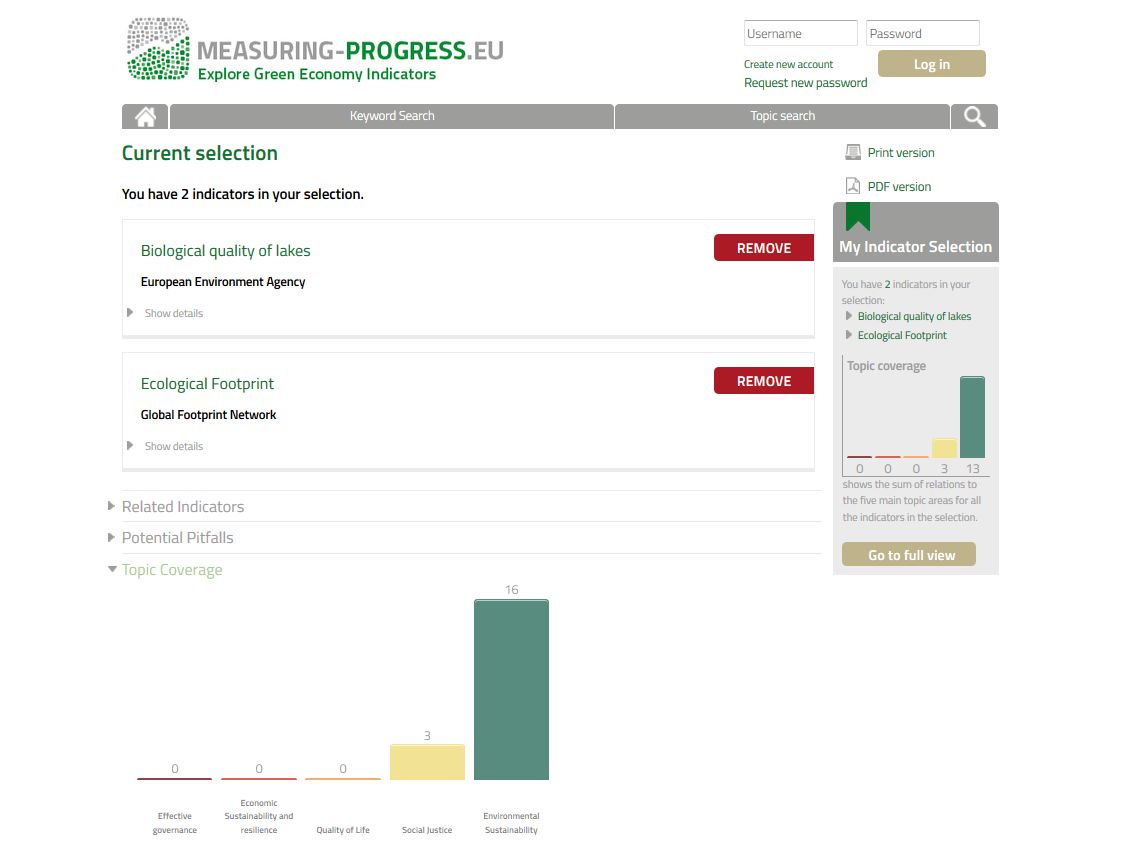 Measuring Progress – Explore Green Economy Indicators
Publication

Citation

NETGREEN consortium, 2015: Measuring-Progress.eu. Explore Green Economy Indicators. URL: http://measuring-progress.eu/.
'One size fits it all' does not apply when it comes to the right indicators for policymaking. The NETGREEN consortium published its interactive tool which collects green economy indicators in addition to helping users navigate through them. This tool incorporated the most important indicators and useful information about each of them. Additionally, an interpretation aid and information about related indicators were provided. By doing, this, the web application provided guidance to policymakers and researchers who want to use and further develop indicators and tools in the field.
Hence, the interactive tool did not only stimulate exchange and debate about green economy indicators, while providing an overview about existing indicators; it also helped to identify individually well-matching policy recommendations.
Contact