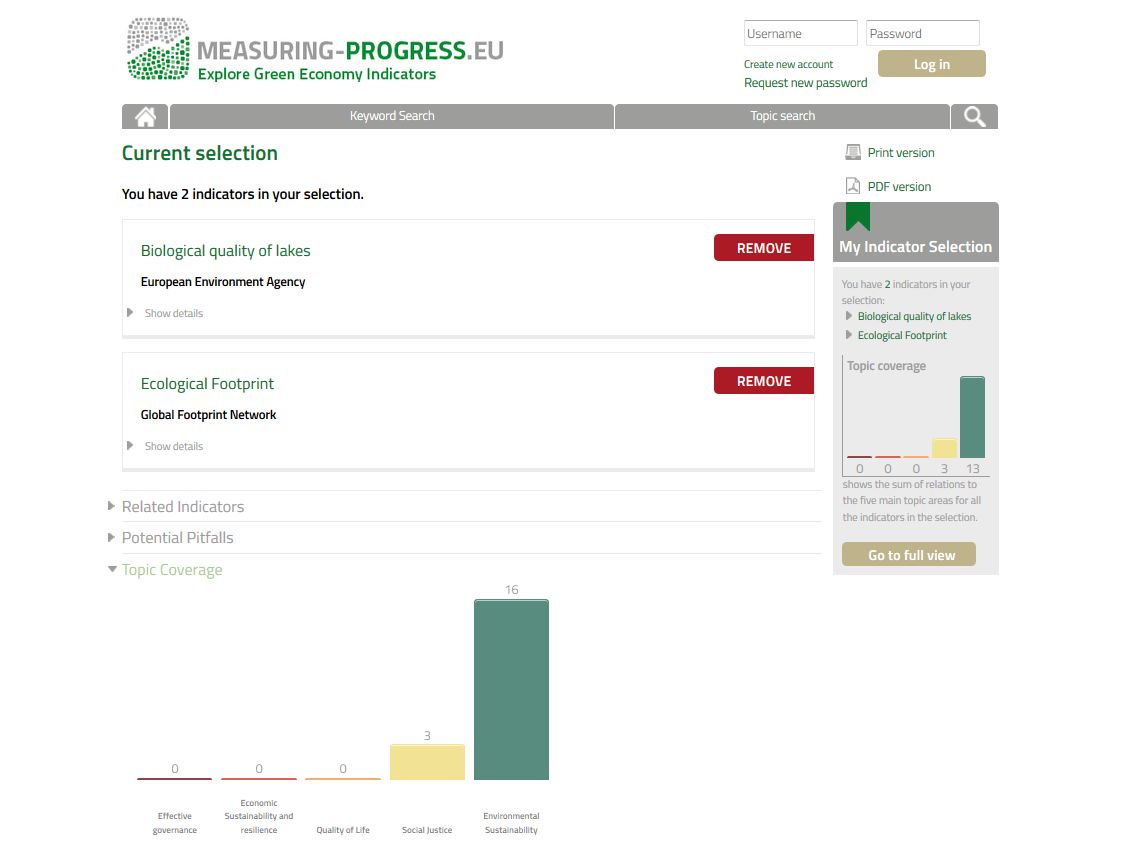 Measuring Progress – Explore Green Economy Indicators
Publication

Citation

NETGREEN consortium 2015: Measuring-Progress.eu. Explore Green Economy Indicators. Available online: http://measuring-progress.eu/.
'One size fits it all' does not apply when it comes to the right indicators for policy making. The NETGREEN consortium recently published its interactive tool "measuring-progress.eu" which collects green economy indicators in addition to helping users navigate through them. This tool incorporates the most important indicators and useful information about each of them. Additionally, an interpretation aid and information about related indicators are provided. By doing, this, "measuring-progress.eu" provides guidance to policy makers and researchers who want to use and further develop indicators and tools in the field.
Hence, measuring-progress.eu does not only stimulate exchange and debate about green economy indicators, while providing an overview about existing indicators; it also helps to identify individually well-matching policy recommendations.
The tool has already been tested in various policy fields (amongst others resource efficiency and eco-innovation). We encourage you to start using measuring-progress.eu.
Contact