Discussing Artistic Interventions at the EU Strategy for the Baltic Sea Region Annual Forum
Presentation

Date

-

Location

Berlin, Germany

Panel discussion
How can culture contribute to change? How can and should it contribute to achieving environmental sustainability? Dr. Camilla Bausch was invited to reflect on such questions in the context of the 8th Annual Forum of the EU Strategy for the Baltic Sea Region (EUSBSR) at the Federal Foreign Office in Berlin.
The EUSBSR brought together around 800 players active in the Baltic Sea region to reflect on common challenges, the EU Strategy and its objectives. Dr. Bausch was invited as a panelist for the session on Culture as a driving force for sustainability. Along with Dr. Bausch, the panel included Anke Spoorendonk, former Minister for Justice, Culture and European Affairs of Schleswig-Holstein, Dr. Ulrike Boskamp of the Arthur Boskamp Foundation and Krista Kampus, CBSS Secretariat Head of Baltic 2030 Unit and EUSBSR HA Climate.
The panel discussion was preceded by a presentation of four cultural sustainability initiatives, for example the Creative Climate Leadership Programme of the initiative Julie's Bicycle. Julie's Bicycle addresses sustainability solutions for cultural practices. The programme aims at exploring the climate dimension of cultural work with cultural professionals. The other initiatives included Culturability, which is de-signed to support citizen participation in sustainable city development; the ART INKUBATOR LODZ project, which turns old abandoned buildings into cultural spaces; and the Establishing Identity project, which uses artistic disciplines and interactive practices to help participants to further develop their personal and cultural identity.
During the panel discussion, Dr. Bausch drew on her experiences not only in research and the policy field but also as the initiator of the EnergyTransitionArt project. She exemplified the potential and limits of impact of artistic projects with respect to environmental sustainability and respective cultural practices and policy approaches. Furthermore, she underlined the challenges institutional structures pose to interdisciplinary projects on the boundary between sustainability research, policy making and artistic practices. The panel agreed on the value and need for creative cultural and artistic interventions in the transformation towards an environmentally sound economy.
The 8th Annual Forum was hosted by the Federal Foreign Office together with the CPMR - Baltic Sea Commission and in close cooperation with the European Commission on 13 and 14 June 2017 in Berlin.
Contact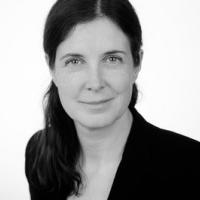 Dr. Camilla Bausch
Scientific & Executive Director, Ecologic Institute Europe
Board Member