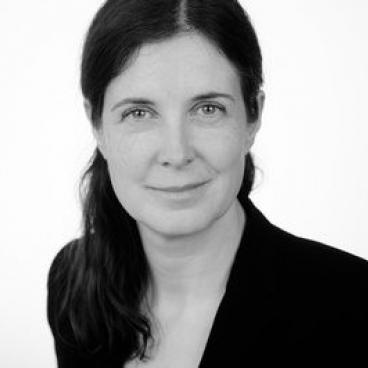 Dr. Camilla Bausch
Scientific & Executive Director, Ecologic Institute Europe

Board Member
Team
Dr. Camilla Bausch is the Scientific & Executive Director of Ecologic Institute.
Climate and energy policy are the main fields of her research. A lawyer by training, she is passionate about researching international governance approaches and their development. Cross-border effects of climate protection efforts and the energy transition figure prominently in her work.
Camilla Bausch is co-editor of the Carbon & Climate Law Review (CCLR).
She is a member of different advisory boards, e.g., of the following organizations: Climate Protection Council of the State of Berlin (Klimaschutzrat), Scholarship Foundation of the Berlin House of Representatives (Studienstiftung des Berliner Abgeordnetenhauses), Climate Neutrality Foundation, DENEFF (German Industry Initiative for Energy Efficiency).
She is also a member, e.g., of the Steering Committee of SDSN Germany, the expert jury in the field of environment of the Allianz Foundation and the jury of the "Environment and Art Award" of the Kummer Vanotti Stiftung.
From 2017 to 2023, Camilla Bausch was the Spokeswoman of the Ecological Research Network (Ecornet). She served as a co-chair of the T20 Task Force on Climate, Energy and Environmental Protection under the Indonesian Presidency of the G20. This built on her co-chairing the 2021 environmental T20 Task Force previously, during the Italian G20 Presidency.
She initiated and led the EnergyTransitionArt project (2013-2016). Furthermore, she founded the Climate Talk event series and led it between 2004 and 2014.
From 2009 to 2014, Dr. Bausch was a board member of Greenpeace Germany, holding the position of Chair for three of those years. In 2008/2009, Dr. Bausch took a sabbatical supported by the German Marshall Fund of the United States (GMF) and the American Political Science Association (APSA) to work for the United States House of Representatives. There, she worked with Congressman Edward J. Markey, who is now Senator for Massachusetts (D-MA).
Prior to working at Ecologic Institute, Camilla Bausch was a management consultant with the Boston Consulting Group (BCG).
Born in Berlin, she spent a year in the USA, attaining an American high school diploma. After receiving her Abitur in Baden-Württemberg (Germany), she studied law with a focus on European and environmental law at the Freie Universität Berlin (Germany) and the University of Cologne (Germany). She received a PhD in law from Humboldt-Universität zu Berlin (Germany). Her doctoral thesis focused on grid access regulations in the liberalized electricity market of the EU.
Camilla Bausch has received fellowships and scholarships from the German Research Foundation (DFG), the German Academic Scholarship Foundation, the German Marshall Fund, the Zeit Foundation, and the Konrad Adenauer Foundation, among others.
In addition to her stays in the USA, Camilla Bausch has lived abroad for extended periods in Belgium and Russia.
Contact Dr. Camilla Bausch by Email
Selected publications by Dr. Camilla Bausch
Selected events by Dr. Camilla Bausch
Selected presentations by Dr. Camilla Bausch