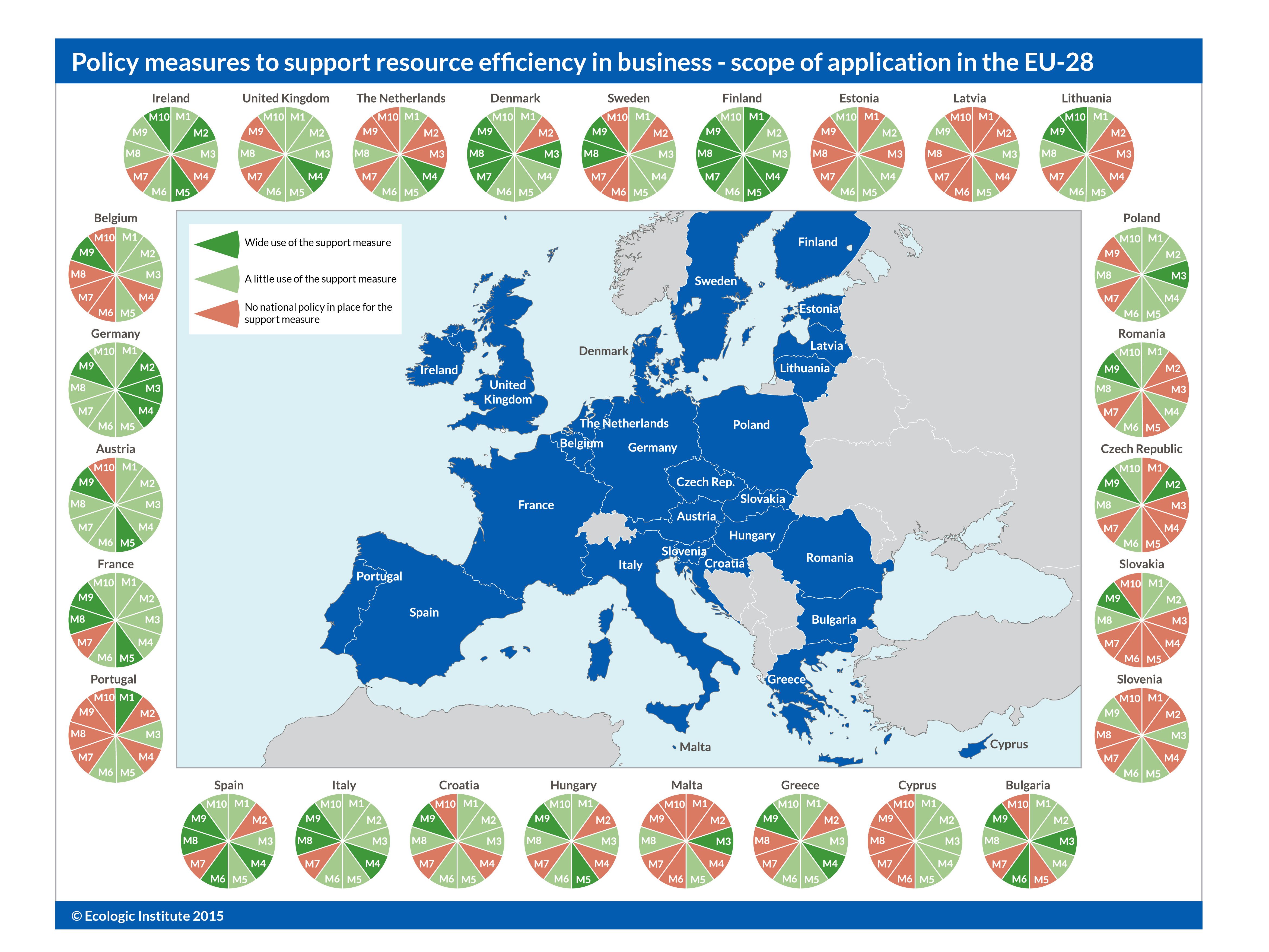 Policy Measures to Support Resource Efficiency in Business – Scope of Application in the EU-28
Publication

Citation

Hirschnitz-Garbers M. und Welk Vargová B. (2015): Good Practice Example and Scope of Application of the ten Support Measures across EU-28. Infographic published in: Hirschnitz-Garbers, M., Hinzmann, M., Watkins, E., ten Brink, P., Milios, L. and Soleille, S. (2015). A framework for Member States to support business in improving its resource efficiency. Final Report for DG Environment, page 59 f.
In order to support businesses in improving their resource efficiency, EU Member States use a variety of policy measures. This infographic illustrates the scope of application of ten selected policy measures taken by 28 EU countries. It shows the major differences in the extent of implementation between the Member States, as well as between the individual measures. The infographic was created for the final report of the project "A Framework for Member States to Support Business in Improving its Resource Efficiency".
Contact