Our economic model has brought prosperity to large parts of humanity – but it has also led us into a series of crises. The continuing overuse of natural resources has caused the climate crisis, an unprecedented loss of biodiversity, and damaged water, air, and soil. Therefore, we need to transform our economic system to remain within the carrying capacity of our climate and ecosystems, and to become resilient toward unfolding climate change. Through its projects and publications, Ecologic Institute develops solutions for this transformation.
Of central importance are incentives for sustainability – for consumers and investors alike. Economic instruments such as emissions trading systems, environmental taxation, or the reduction of environmentally harmful subsidies play a role here, as does a reform of the financial system. Ecologic Institute uses a suite of analytical tools to identify which incentives need to be corrected and which barriers need to be overcome.
This also includes the issue of how we measure economic progress. This concerns welfare indicators as well as the economic valuation of environmental goods and services, and the question of how such approaches can inform policy decisions.
At the same time, Ecologic Institute's team of economists investigates potential economic transformation pathways toward sustainability and climate protection. This includes analyses of the impacts of such transformations – for example, on employment and international competitiveness.
Contact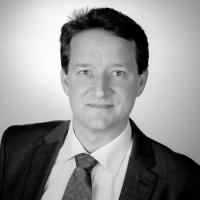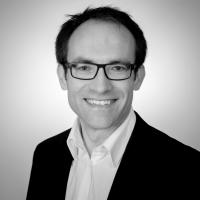 Aaron Best
Coordinator Data Analysis
Senior Fellow
Selected Publications for Economics
With the adoption of the Paris Agreement, the world of climate policy has changed, with important implications for the debate on carbon leakage. This report looks at how the risk of carbon leakage changes for different constellations of climate policy targets, how the...
Read more
Görlach, Benjamin and Elizabeth Zelljadt (2019): Carbon Leakage Risks in the Post-Paris World. UBA Climate Change 43/2019. Dessau-Roßlau: Umweltbundesamt
Water Economics
Despite the legislation in place and the growing awareness of the need for full cost recovery and incentive pricing in the European water sector, Member States have not yet achieved the objective of integrating these key principles into their water policy. Through a...
Read more
Gorm Dige, Gloria De Paoli, Pierre Strosser, Gerardo Anzaldua, Andrew Ayres, Marlene Lange, Manuel Lago, Frans Oosterhuis, Mojca Hrabar, Stale Navrud 2013: Assessment of cost recovery through water pricing. ISBN: 978-92-9213-409-9, ISSN: 1725-2237.
Lago, M., Mysiak, J., Gómez, C.M., Delacámara, G., Maziotis, A. (Eds.) 2015: Use of Economic Instruments in Water Policy. Insights from International Experience. Heidelberg: Springer International Publishing. ...
Read more
Lago, M., Mysiak, J., Gómez, C.M., Delacámara, G., Maziotis, A. (Eds.) 2015: Use of Economic Instruments in Water Policy. Insights from International Experience. Heidelberg: Springer International Publishing.
All publications on Economics
Selected Events for Economics
The final event of the dialogue forum "Wirtschaft macht Klimaschutz" took place on 11 March 2020 at the Turbinenhalle in Berlin. Over the past two years, representatives from more than 100 companies have jointly developed ideas, projects and concrete steps to promote...
Read more
Date

Location

Berlin, Germany
Protection of Aquatic Biodiversity
On 10 and 11 October 2018, the AQUACROSS Final Conference on "Ecosystem-Based Management for the Protection of Aquatic Biodiversity – Practice and Lessons Learnt" took place in Brussels. AQUACROSS project team members presented different tools and results on aquatic...
Read more
Date

-

Location

Brussels, Belgium
Water Economics
The first conference of the EPI-Water Project, entitled "Understanding the Application of Economic Policy Instruments in Water Management", was organized and hosted by Ecologic Institute on 26 and 27 January 2012 in Berlin. EPI-Water is funded by DG Research &...
Read more
Date

-

Location

Berlin, Germany
All events on Economics