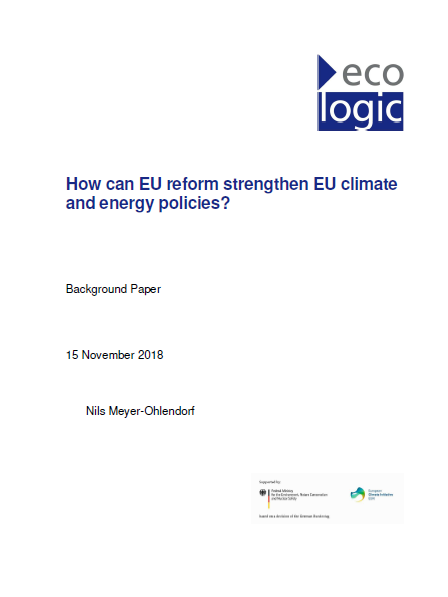 How Can EU Reform Strengthen EU Climate and Energy Policies? – Background Paper
Publication

Citation

Meyer-Ohlendorf, Nils (2018). How can EU reform strengthen EU climate and energy policies?, Ecologic Institute, Berlin.
Triggered by Brexit, the EU began a process of reflection, soul-searching and possibly reform – the so-called "Bratislava process" or the "process on the Future of Europe". EU institutions, Member States and civil society have made a number of contributions to this process. This paper of the Ecologic Institute discusses how the EU reform process can help improve EU climate and energy policies.
Contact