Dr. Camilla Bausch Named Co-Chair of Think20 Task Force "Climate Change, Sustainable Energy & Environment" during the Italian G20 Presidency
News

Date

Location

Berlin, Germany
With Italy assuming the G20 presidency for 2021, the coordination of the Think20 was taken over by key Italian research institutions. Dr. Camilla Bausch was invited by ISPI (Italian Institute for International Political Studies), which serves as the National Coordinator and Chair of the T20 Italy, to join the Task Force 2 on "Climate Change, Sustainable Energy & Environment" as Co-Chair.
The Think20 (T20) is the official engagement group of the G20 for think tanks and academia. It brings together leading researchers from around the world. It serves as the 'ideas bank' of the G20 and aims to provide research-based policy recommendations to the G20 leaders. The Inception Conference celebrating the Italian presidency took place in February 2021, where Dr. Bausch spoke to the impacts of the pandemic on pathways towards a climate-friendly future as well as on multilateral opportunities in 2021.
The Task Force 2 (TF2) is responsible for issues surrounding climate change and sustainable development. The TF2 is led by Luiz De Mello, Director of the Policy Studies Branch, Economics Department, OECD. Dr. Bausch shares the Co-Chair position with the following international experts:
Jun Arima (Senior Policy Fellow for Energy and Environment – ERIA), Alexander Dynkin (President – IMEMO), Luca Franza (Head of the Energy Climate & Resources Programme - IAI), Marzio Galeotti (Full Professor, University of Milan), John Kirton (Director of the G7 Research Group G20 Research Group; Global Health University of Toronto), Noura Mansouri (Research fellow – KAPSARC), Johan Swinnen (Director General – IFPRI), Máximo Torero Cullen (FAO Chief Economist), Wang Wen (Executive Dean & Professor – Chongyang Institute Renmin – University of China).
During the Italian G20 presidency, ISPI as the National Coordinator and Chair of the T20 Italy cooperates with IAI (Instituto Affari Internazionali) as the T20 Co-Chair and Bocconi University as the T20 Summit Co-Chair.
Contact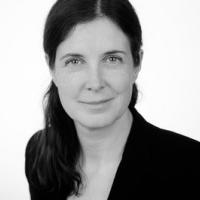 Dr. Camilla Bausch
Scientific & Executive Director, Ecologic Institute Europe
Board Member