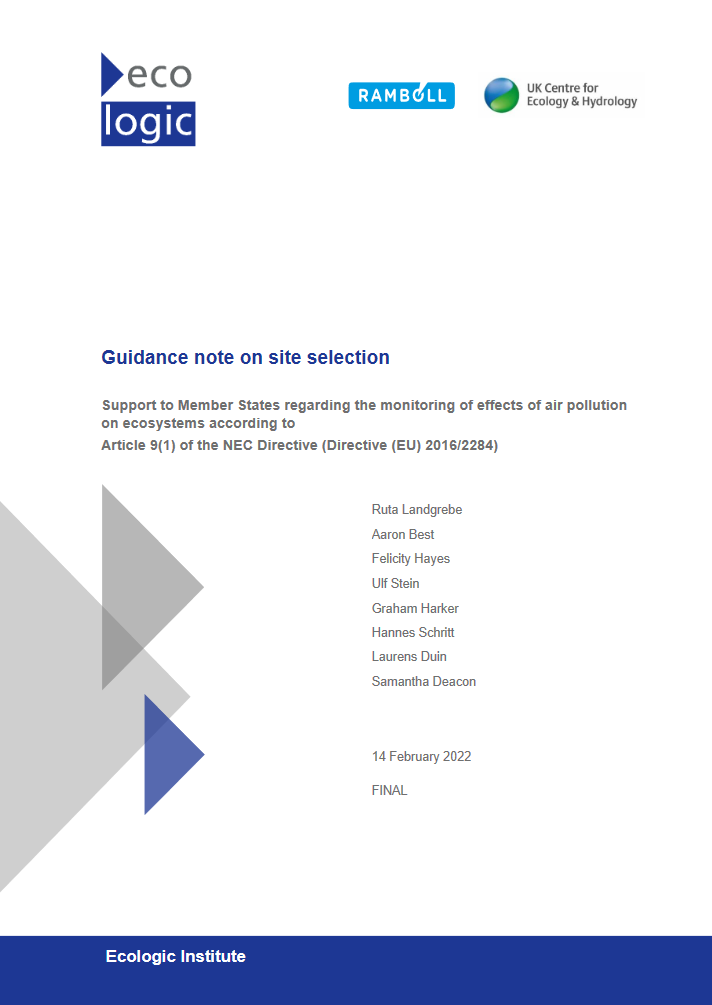 Guidance Note on Site Selection
Support to Member States regarding the monitoring of effects of air pollution on ecosystems according to Article 9(1) of the NEC Directive (Directive (EU) 2016/2284)
Publication

Citation

Landgrebe, R., Best, A., Hayes, F., Stein, U., Harker, G., Schritt, H., Duin, L., and Deacon, S. 2022: Guidance note on site selection: Support to Member States regarding the monitoring of effects of air pollution on ecosystems according to Article 9(1) of the NEC Directive (Directive (EU) 2016/2284).
Air pollution is not only the major environmental health problem in the EU, but also damages the environment and ecosystems. Article 9 of the NEC Directive (Directive (EU) 2016/2284) requires Member States to monitor the impact of air pollution on ecosystems in their territory by implementing a monitoring system that covers the Member State's habitats and ecosystem types. Every four years, Member States are obliged to report information about their monitoring sites and monitored parameters to the Commission and the European Environment Agency. The second round of reporting is due in July 2022 for monitoring sites and in July 2023 for monitored parameters.
To support Member States meet their reporting requirements and improve their monitoring, Ecologic Institute developed a site selection guidance. The use of this guidance will help Member States develop a representative network of ecosystem monitoring sites across the EU, covering freshwater ecosystems, natural and semi-natural habitats as well as forests. The guidance on how sites are selected is voluntary for the Member States to apply in accordance with their own circumstances. It can be used for setting up a new monitoring network or expanding/improving an existing network to identify the most appropriate locations to monitor.
Ecologic Institute also led the development of a new reporting template, which provides a structured and recommended way for Member States to report both mandatory and suggested reporting information. The revised template will be used to support the second round of reporting in 2022-23.
Both these tools were developed in collaboration with Member States, the European Environment Agency and members of the Air Convention Working Group on Effects.
Contact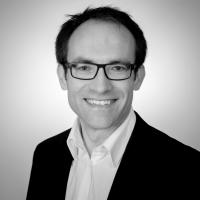 Aaron Best
Coordinator Data Analysis
Senior Fellow