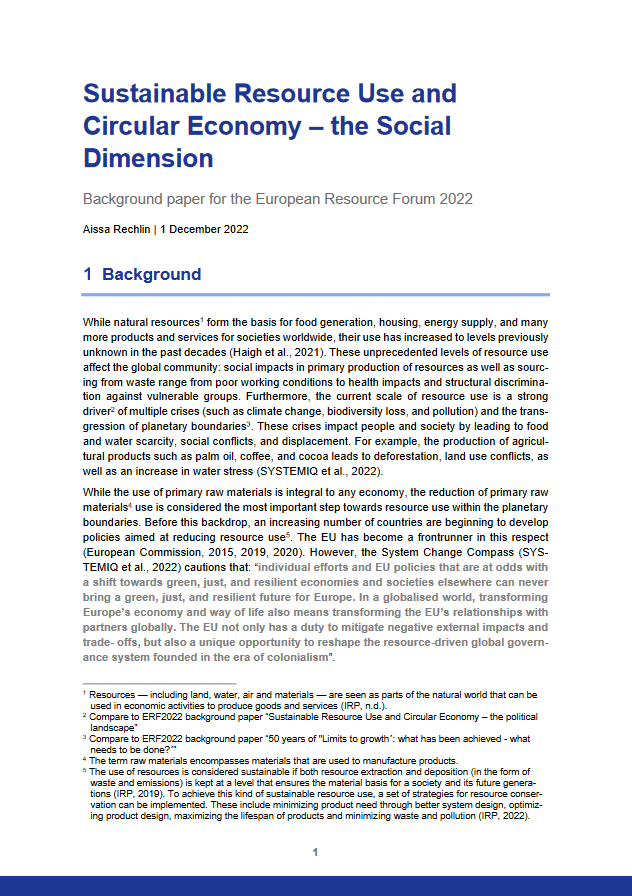 Sustainable Resource Use and Circular Economy – the Social Dimension
Background paper for the European Resource Forum 2022
Publication

Citation

Rechlin, Aissa 2022: Sustainable Resource Use and Circular Economy – the Social Dimension. Background paper for the European Resource Forum 2022. Berlin: Ecologic Institute.
There is a clear need for sustainable resource use to confront the multiple environmental crises while allowing societies to thrive. Governments around the world seek to establish systematic policies towards the implementation of sustainable resource use and a circular economy. In this session we take a closer look at how these developments affect the social aspects of sustainability. What implications can changing resource use patterns in Europe have for well-being, development, prosperity and health, especially in the global South? How can an inter- and intragenerational just resource use be achieved and what are the stumbling blocks?
In December 2022, the 6th European Resources Forum – "Transformative approaches for sustainable resource use and a circular economy" took place. Dr. Aissa Rechlin of Ecologic Institute supported the German Environment Agency in content-related issues surrounding the Forum, including the preparation of this background paper.
Contact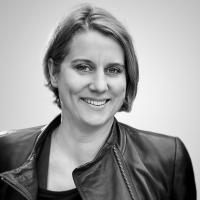 Dr. Aissa Rechlin
Co-Coordinator Resource Conservation & Circular Economy
Senior Fellow