Ninth Conference of the Parties to the Convention on Biological Diversity
Project

Duration

-
The Convention on Biological Diversity (CBD) is the most exhaustive agreement for maintaining the world's ecological underpinnings. In 2006, the Parties to the CBD agreed to achieve by 2010 a significant reduction of the current rate of biodiversity loss. As host of the next Conference of the Parties (COP) in 2008, Germany has a special role to play. As part of this project Ecologic supports and advises the German government in setting the agenda. Key points that need to be tackled in order to reach this goal were discussed at an Expert Workshop from 13-15 December 2006 in Potsdam and summarised in the so called Potsdam recommendations.
Background
Over the last 14 years since the adoption of the convention in 1992 in Rio de Janeiro, much has been learned on the state and meaning of biodiversity as well as on the causes of biodiversity loss. The Parties to the Convention agreed on detailed working programmes and directives for all aspects of the convention.
The complete implementation of the CBD requires strategies that sensibilise the public as well as political decision-makers to the urgency of biodiversity protection, and that initiate partnerships at all levels (State, regions and municipalities) and among all relevant sectors of society in order to protect habitats and the basis of existence, secure the sustainable use of raw material and draws attention to the services offered by Ecosystems. Eventhough, real progress for the implementation of the CBD and at the COP 9 can only be achieved if achieving the 2010 target and preparing a negotiation pack as part of a medium-term strategy is given highest political priority.
Aims of the project
Against this background, this project tries to facilitate a successful preparation of COP 9 by the respective German ministry.
Ecologic's tasks
Ecologic's tasks within this project consist in supporting the German Federal Ministry of Environment to develop a thematic focus and recommendations for a successful COP 9. In addition, Ecologic conducted a workshop from 13-15 December, which included 20 internationally accomplished CBD experts, in order to discuss future strategies for better realisation of the Convention. The results, the so-called Potsdam Recommendations [pdf, 50 KB, English], were presented at a press conference on 15 December 2006 in Berlin. Participants included, among others, the Undersecretary of State Machnig and the former Secretary-General of the UNEP Dr. Klaus Töpfer. Further, Ecologic will develop a Policy Brief to ensure the circulation and diffusion of these results.
Contact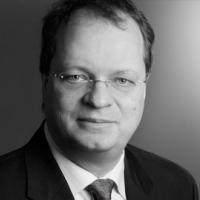 R. Andreas Kraemer
Founder and Director Emeritus, Ecologic Institute
Visiting Assistant Professor and Adjunct Professor, Duke University
Initiator and Convenor, Arctic Summer College