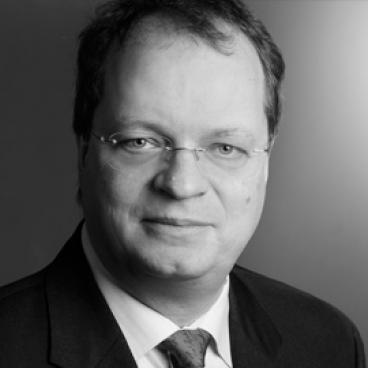 R. Andreas Kraemer
Director, Fundação Oceano Azul – Oceano Azul Foundation

Senior Fellow, Centre for International Governance Innovation (CIGI)

Chairman, Agora Energiewende (plus Agora Industry + Agora Agriculture)
Founder and Director Emeritus, Ecologic Institute

Visiting Assistant Professor and Adjunct Professor, Duke University

Initiator and Convenor, Arctic Summer College
R. Andreas Kraemer, Founder & Director Emeritus of Ecologic Institute in Berlin, Germany, and Chairman (pro bono) of Ecologic Institute US in Washington DC, is currently Senior Fellow of the Centre for International Governance Innovation (CIGI) in Waterloo (Ontario), non-executive Director of the Fundação Oceano Azul in Lisboa (Portugal), Chairman of Smart Energy for Europe Platform (SEFEP) incubating Agora Energiewende, Agora Industry & Agora Agriculture in Berlin (Germany). He teaches as Visiting Assistant Professor of Political Science and Adjunct Professor of German Studies at Duke University and occasionally as adjunct faculty at the EADA Business School, in Barcelona, Catalunya, Spain.  He is also Initiator and Convenor of the Arctic Summer College.
His research focuses on the role and functions of science-based policy institutes or "think tanks" in theory and the practice in different political systems, the interactions among policy domains and international relations, and global governance on environment, resources, climate and energy.
R. Andreas Kraemer is also Manager (pro bono) of the Konrad von Moltke Fund and active as Co-Chairman of the Advisory Board of OekoWorld, which sets global investment criteria for ethical and 'green' investment funds or mutual trusts, Advisory Board Member of The Arctic Institute, and Member of the Practice Board for the Master Course on "Strategic Sustainability Management" at the University of Applied Sciences in Eberswalde (HNE Eberswalde).
Since 1993, R. Andreas Kraemer has lectured an annual full-term course on European integration and environmental policy for the Duke in Berlin Program of Duke University.
From 1995 to 2015, R. Andreas Kraemer served as Scientific Director and Chief Executive Officer of Ecologic Institute, Berlin, Germany and concurrently from 2008 to 2013 in the same function at Ecologic Institute, Vienna, Austria.
In 2015, he was Visiting Scholar at the Massachusetts Institute of Technology (MIT), Center for Energy and Environmental Policy Research (CEEPR). From 2011 to 2014, R. Andreas Kraemer was Speaker of Ecornet, the Ecological Research Network of independent, transdisciplinary environmental research institutes in Germany. From 2015 to 2018, he was Senior Fellow at the Institute for Advanced Sustainability Studies (IASS), Potsdam, Germany. 
While being Director of Ecologic Institute, Berlin, R. Andreas Kraemer, was also chairman of the advisory board of Oekom Research (1999-2018; now called ISS-oekom), a rating agency specializing in corporate and governmental or 'sovereign' debtors' credit risk, ethics, and sustainability, as well as on the advisory board of Oekom Verlag, a publishing house based in Munich, Germany dedicated to sustainable development. 
Further, he served in the Steering Committee of the British German Environment Forum (BGEF), is a Board Member of the Foundation for the Good Governance of International Spaces (Our Spaces), Advisory Board Member of Worldwatch Institute Europe, Councillor of the Atlantic Council of the United States (ACUS), Member of the International Institute for Strategic Studies (IISS), and of the German Industry Initiative for Energy Efficiency (DENEFF). Other past appointments include the Board of the French-Alsatian non-governmental organization Solidarité Eau Europe.  In 2009 and 2010, he was Member of the VROM International Think Tank, advising the government of the Netherlands on European and environmental affairs.
Previous to the founding of Ecologic Institute, R. Andreas Kraemer worked for a range of policy institutes: the Science Center Berlin for Social Sciences (WZB), the Institut für ökologische Wirtschaftsforschung (IÖW), and the Environmental Policy Research Center of the Free University of Berlin (FFU). From 1991 to its closure in 1995, he was Senior Fellow at the Bonn office of the Institute for European Environmental Policy (IEEP).
Contact R. Andreas Kraemer by Email