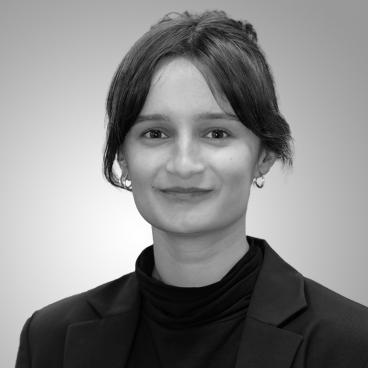 Lena Meret Stüdeli
MA (Applied Linguistics)

BA (Multilingual Communication)
Team

Topics
Lena Stüdeli works as a Communications Manager for Ecologic Institute. She provides communications support for the Institute's scientific and policy-related environmental research, ensuring its effective communication to the target audiences. She focuses particularly on science communication of complex and often abstract issues and assists in the development of viable communication strategies. One of her main areas of work is online communication, especially through social media, websites and newsletters. Lena Stüdeli's native language is German (Switzerland) and she works in English and French. She also speaks Swedish.
Before joining Ecologic Institute, Lena Stüdeli worked for four years at the non-profit organization GreenBuzz in Zurich. GreenBuzz is a network for professionals with a focus on sustainability in business. Lena Stüdeli first worked as a communications manager at GreenBuzz and held the position of Executive Director of the organization for several years.
Furthermore, Lena Stüdeli worked as a freelance translator and editor between 2013 and 2019.
Lena Stüdeli studied Multilingual Communication at the Zurich University of Applied Sciences (ZHAW) in her bachelor's degree. She completed her master's degree in Applied Linguistics at Stockholm University (SU) in 2018. For her master's thesis, she researched the effective communication of complex scientific topics and specifically focused on climate communication.
Contact Lena Meret Stüdeli by Email