Climate Adaptation Naturally!
Nature-based solutions for communities
Project

Duration

-
In Germany, the central importance of climate adaptation measures has gained increasing attention due to numerous extreme weather events such as the flash flood in the Ahr Valley in 2021 and the increasing heat and drought stress in the record summers of recent years. With regard to the necessary adaptation measures and disaster preparedness, the term "nature-based solutions" is increasingly coming up. Such nature-based solutions, e.g. multifunctional green spaces or greening of buildings, can achieve a buffer effect during heavy rain events or cooling effects in densely built-up inner cities. Other solutions can make important contributions to flood protection during heavy rains, e.g. permeable pavements, vegetated infiltration pits, and natural water retention basins. In addition, nature-based solutions also contribute to biodiversity protection, increased resilience, and public health and well-being, among other benefits.
Despite efforts at all political levels, nature-based solutions are not yet widely implemented in cities and municipalities. This is due to a variety of challenges and obstacles in implementing nature-based solutions in practice, such as limited financial and human resources, lack of intersectoral coordination among administrative authorities, or conflicting goals regarding land use.
Project activities
The project "Climate Adaptation Naturally Nature-based Solutions for Municipalities", which is being carried out by Ecologic Institute on behalf of the Federal Environment Agency, aims to communicate the potential of nature-based solutions for climate adaptation in cities and municipalities in a targeted manner and to support cities and municipalities in the implementation of such solutions with the help of practice-oriented applications. The project primarily addresses climate adaptation managers in the municipalities, but also representatives from urban planning and development, green space offices and nature conservation authorities, education and culture, water and wastewater management. Representatives of these stakeholder groups will be closely involved in the development of the applications in the project to ensure a high practical relevance.
The project has three main areas of activity:
Compile the current state of knowledge about nature-based solutions in research and practice and evaluate and process it along selected topics;
Design, develop and test applications that support decision makers in cities and municipalities in planning and implementing nature-based solutions using a design thinking approach;
Actively communicate the findings and results of the project to cities and communities and thus strengthen the implementation of nature-based solutions. For this purpose, public relations measures and events for representatives of cities and municipalities will be designed and carried out.
Ecologic Institute coordinates the project and is supported in the implementation by the external climate adaptation expert Birgit Georgi.
Contact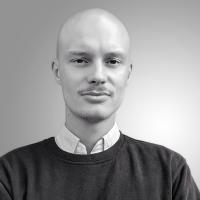 Benedict Bueb
Coordinator Sustainable Development Goals (SDGs)
Researcher