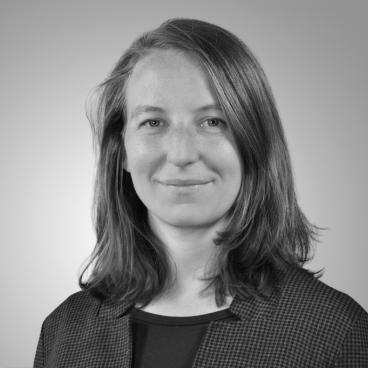 Sandra Draheim
MA (Sustainable Tourism Management)

BA (Social and Cultural Anthropology)
Team
Sandra Draheim joined Ecologic Institute as HR Manager. Her work focuses on the area of human resources development. This includes personal support and professional development of employees as well as collaboration on strategic projects in the field of human resources and organizational development. Sandra Draheim works in both German and English. She is also fluent in Spanish, French and Brazilian Portuguese.
Sandra Draheim has extensive experience in working with people of different ages and cultural backgrounds in the area of personal and professional development. Before joining Ecologic Institute, she worked as a human resource developer for a clinic association in Brandenburg (Germany). There, her main focus was on employee retention and leadership development, as well as project management and process development. Other working experience includes teaching German as a foreign language as a freelance lecturer, leading study trips through Europe and conducting and accompanying various theater projects in Germany, Venezuela and Switzerland.
It was her professional interest, particularly in issues of social sustainability, that led Sandra Draheim to develop her specialization in the field of human resource development. She completed her Bachelor's degree at the Free University of Berlin in Social and Cultural Anthropology with minors in Latin American Studies and Portuguese-Brazilian Studies. In this context, she conducted field research in Brazil and Nepal and collaborated on a documentary film project for an exhibition. Sandra Draheim holds a Master of Arts degree with distinction in Sustainable Tourism Management from the Eberswalde University for Sustainable Development. In her central practical project, she designed training videos on sustainability topics for an Austrian tour operator and implemented a video for the onboarding of employees in the target destinations. For her Master's thesis, Sandra Draheim investigated employee empowerment as a strategy for promoting and maintaining intrinsic work motivation, as well as the possible design of empowerment measures in German hotel chains.
Contact Sandra Draheim by Email