Legal Aspects of Climate Protection
Project

Duration

-
The project focuses on the further development of emissions trade as a central tool of climate protection. Ecologic gives legal and economic advice to support the legislative projects of the German Federal Ministry of the Environment. Other instruments such as the promotion of combined heat and power and the storage of captured carbon dioxide are also reviewed from a legal perspective.
The European Emissions Trade System is in its second trade period (2008-2012) and there is a European legislative procedure for further development thereafter. The system must be designed more ambitiously to meet the EU´s goal to reduce its carbon dioxide emissions by 20 %  of emissions in 1990 by the year 2020, or even by 30 % if other industrialized countries take similar action. Also, Germany must develop its legal framework of the emissions trade sector and beyond in order to take the lead in emissions reduction. Consequently, the German Federal Ministry for the Environment has the following tasks:
economic analysis of the EU-Cap and the resulting reduction targets for different countries in the emissions trading scheme;
economic and legal appraisal of auctioning of allowances;
reform of the Cogeneration Act;
drafting of a Carbon Dioxide Capture and Storage Act;
resolving legal and political questions concerning the inclusion of air traffic in the European emissions trade scheme and the transfer of the Greenhouse Gas Emissions Trade Act into the Fifth Volume of the Environmental Code.
Ecologic gives legal and economic advice to the German Federal Ministry for the Environment regarding these questions and others that arise regarding climate protection and energy. This includes the the impact of the instruments on the environment and the economy, as well as their costs, their constitutionality, the legal technique of their drafting and their interaction with existing laws.
Contact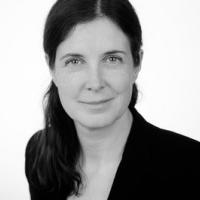 Dr. Camilla Bausch
Scientific & Executive Director, Ecologic Institute Europe
Board Member