Ecotaxes in Europe – Current Situation and Recommendations for Germany
Project

Duration

-
In the project report "Ecotax" Ecologic presents the state of the art and perspectives with regard to Environmental Tax Reform. The report reflects the scientific and political debate in Germany, as well as experiences in other European countries and the discussion on an EU-wide harmonisation of energy taxes.
For quite a long time, the concept of Environmental Tax Reform (ETR) has been the topic of much controversial discussion. Following the lead of other European states, who introduced elements of an ETR in the early 90s, similar decisions were taken by the newly elected German Federal Government in 1999. In the following years, the "ecotax" became the subject of intense political debates.
The German Council for Sustainable Development (RNE) commissioned Ecologic to draw up a study on the state of debate and of legislation in the field of Environmental Tax Reform. The aim was to lay a foundation for recommendations concerning the further development of Environmental Tax Reform in Germany after 2003. The study includes explanations of the situation in Germany, the European Union and selected European countries (with a focus on Denmark, the Netherlands, the United Kingdom and Austria). Attention is given to the debate within the scientific community and the political debate, as well as to the public's perception of the issue. Additionally, the link between ecotaxes, emissions trading, and voluntary agreements is analysed.
Related Publication:
Blobel, Daniel; Eduard Interwies and R. Andreas Kraemer 2002: "Die Zukunft bleibt ungewiss. Perspektiven der Ökologischen Steuerreform nach 2003". politische ökologie 77-78, pp. 45-48.
Contact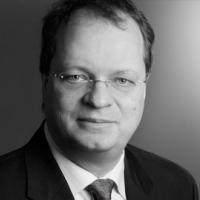 R. Andreas Kraemer
Founder and Director Emeritus, Ecologic Institute
Visiting Assistant Professor and Adjunct Professor, Duke University
Initiator and Convenor, Arctic Summer College