Swimming in Trash – Marine Pollution and its Effects on Marine Life – Kick-Off Event
Event

Date

Location

Berlin, Germany

Speaker
The term "biodiversity," or biological diversity, is being increasingly brought into a wide array of social and political debates, not least of all because of the numerous species and ecosystems that are under threat and because of the current and future human development options that are being lost due to decreasing biological diversity. What exactly is hidden behind the term, what relationships exist between human well-being and biological diversity, and what can politicians (and you, too!) do to protect them?
In order to address these questions, Ecologic Institute, the Urania Berlin, and the Museum für Naturkunde Berlin have teamed up to present an event series entitled - Biodiversity - local/global - which will offer a better understanding of the topic of biological diversity and all of its socially-relevant facets. Renowned experts will report from their field of study and take part in open discussions with the audience. All events will take place in the Urania in Berlin.
Kick-Off Event
Some of the world's most diverse creatures can be found in the depths of the oceans. Human-caused marine pollution presents an increasing threat to biological diversity. In this kick-off event, Swimming in Trash – Marine Pollution and its Effects on Marine Life, these dangers were first introduced and then a discussion followed regarding what public policy, as well as private individuals, can do to reduce this problem. In addition, the role of environmental protection organizations and museums can play in protecting biodiversity was also discussed.
The role of museums in researching biodiversity
Prof. Johannes Vogel, PhD, Director of the Museum für Naturkunde Berlin, gave the audience insight into the role of museums in researching biodiversity as well as their place in the 21st century. Using Berlin's Naturkundemuseum as an example, he described the special potential that museums have to connect the dual missions of research and education. As a member of the research museums of the Leibniz Association and as a part of the Berlin Research Network, the Naturkundemuseum Berlin makes an important contribution to the research of global biodiversity. Moreover, the museum's exhibitions communicate natural history information in clear, vivid ways, for both science and civil society. As the Naturkundemuseum Berlin is among the most visited museums in Germany, it can furthermore act as an important place for societal exchange regarding scientifically- and politically-relevant issues. Professor Vogel argued particularly for further strengthening this function in the future.
Marine pollution and its impacts on marine life
Following this presentation, Prof. R. Andreas Kraemer, Director of the Ecologic Institute Berlin, spoke on the issue of global marine pollution and the impacts on marine life. His talk began with two videos that made hauntingly clear the extent of global marine pollution from waste as well as the dramatic effects of this trash on the living conditions of marine animals. The most common types of trash found in the ocean are lost or severed fishing nets and plastic garbage from populations on land. These materials can be fatal for many types of animals including sea lions, birds, and sea turtles. Huge amounts of non-biodegradable plastic and "microplastic" are found right now in all of Earth's major ocean gyres. This piece of knowledge makes it clear once more how urgent it is to reduce global plastic consumption and to recycle that which remains. Professor Kraemer called upon politicians, industry, as well as citizens and voters to actively engage themselves in the fight against the growing problem of pollution. 
This kick-off event was moderated by Prof. Dr. Ludwig Ellenberg, Professor Emeritus at the Geographical Institute of Humboldt Universität Berlin and a Member of the board of Urania Berlin e.V. In connection to the two previous talks, there was a lively discussion between the audience and the presenters, in which, among other issues, the possibility for environmental education in schools, different plastic recycling systems, and the global interdependence of the problem were discussed.
Upcoming events of the Biodiversity - local/global series
This event series will run through June 2014. Further information can be found in the flyer below. RSVPs are not required.
We look forward to your participation!
Contact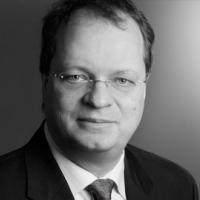 R. Andreas Kraemer
Founder and Director Emeritus, Ecologic Institute
Visiting Assistant Professor and Adjunct Professor, Duke University
Initiator and Convenor, Arctic Summer College