Entering the Profession: Policy Advising and Applied Science in Environmental Policy
Presentation

Date

Location

Bremen, Germany

Lecture
On 15 January 2014, Doris Knoblauch presented work from the transdisciplinary research organization, Ecologic Institute, whose main focus is environmental research. At the lecture series "Facets of Sustainable Development" at the University of Applied Sciences Bremen, Doris Knoblauch showcased different aspects of policy advising, applied research and think tanks, with a particular focus on Ecologic Institute's work.
The lecture series for the winter semester 2013/14 focused on sustainability in jobs and careers. Speakers included representatives from research centers and institutes, foundations, NGOs, agencies, job markets and those active in policy making. They gave talks about the opportunities and challenges of different jobs in the field of sustainable development and presented a variety of fields of activity.
In her talk, Doris Knoblauch showcased the Ecologic Institute, workdays, possibilities to start a career and the requirements that early career researchers should fulfill. In addition, she not only talked about different job opportunities in the fields of policy advising, think tanks and applied research related to environmental policy in general and but discussed their similarities and differences as well.
Contact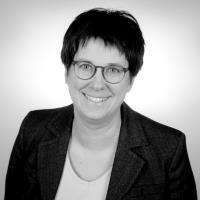 Doris Knoblauch
Coordinator Plastics
Coordinator Urban & Spatial Governance
Senior Fellow