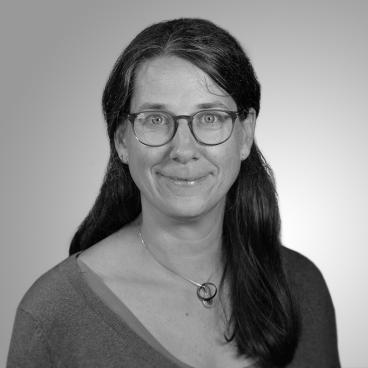 Doris Knoblauch
Political Scientist (Diplom-Politologin)
Coordinator Plastics

Coordinator Urban & Spatial Governance

Senior Fellow
Team

Topics
Doris Knoblauch joined Ecologic Institute in January 2006 and works as a Senior Fellow and Coordinator for Urban & Spatial Governance, as well as Coordinator for the topic "Plastics". Thematically, she focuses on plastics in the environment, green urban environments, local climate protection as well as evaluations and assessments, sustainability, sustainable development strategies in Germany and Europe, public participation and the analysis of networks and network processes. Her other interests include environmental policy in so-called developing countries, as well as environmental policy within development cooperation. Doris Knoblauch works in German and English and has good knowledge of Spanish and French.
Doris Knoblauch focuses on the following research questions: (1) what role does plastic play in the environment, (2) which sources contribute to plastic in the environment, (3) which sinks have an impact on plastic in the environment and how and (4) which solutions could help to reduce plastic in the environment. Furthermore, since 2008 Doris Knoblauch has contributed to Eurostat Monitoring – first for the European Sustainable Development Strategy and now for the Sustainable Development Goals (SDGs).
She is part of the following projects:
Plastics in the Environment – scientific coordination & transdisciplinary knowledge network (PlastikNet): This five-year BMBF funded project aims at supporting the political and societal impact of the funded research projects through fostering knowledge exchange among the individual projects, synthesizing overarching project results and supporting knowledge transfer and public outreach. Doris Knoblauch coordinates the project management and activities.
International Cooperation to Restore and Connect Urban Environments in Latin America and Europe (INTERLACE): As part of the 4-year EU project, Doris Knoblauch accompanies the city of Chemnitz in the development and implementation of policies to promote nature-based solutions in the city. She is also working on other projects focusing on nature-based solutions, such as CLEVER Cities.
Monitoring of the Sustainable Development Goals (SDGs) and the Europe 2020 Strategy: Doris Knoblauch is part of the team at Ecologic Institute monitoring the SDGs under the coordination of the Institute for Managing Sustainability. Thematically, she is responsible for SDG 17, "Partnerships for the goals".
Evaluation, Monitoring and Adaptation of Existing Funding Programmes and Further Development of the National Climate Initiative (NKI) 2019-2023: Doris Knoblauch is part of the team that evaluates the NKI and supports the ministry in developing it further.
Since 2012, Doris Knoblauch has also worked intensively with cities and municipalities. Thereby, she has not only built up a network of different cities and municipalities as well as relevant actors, but also gathered a deep understanding of the functioning and needs of communities. In her work, she appreciates when science can be of practical use for communities and results are directly implemented to solving on-the-ground problems.
Furthermore, Doris Knoblauch is an experienced and passionate moderator. Within the last twelve years she has facilitated a variety of different events, including small working groups via larger international project meetings as well as stakeholder events to conferences.
Between 2000 and 2005, Doris Knoblauch studied political science at the Freie Universität Berlin (Germany) and Heidelberg University (Germany), focusing on comparative policy analysis, regional policy analysis and political theory.
Contact Doris Knoblauch by Email