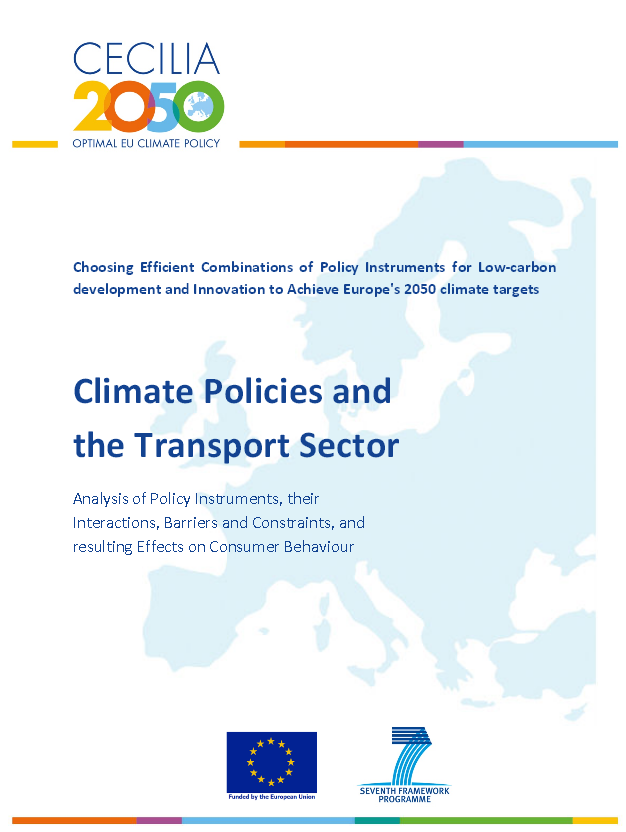 Climate Policies and the Transport Sector
Analysis of Policy Instruments, their Interactions, Barriers and Constraints, and Resulting Effects on Consumer Behaviour
Publication

Citation

Máca, Vojtěch et al. 2013: Climate Policies and the Transport Sector. Analysis of Policy Instruments, their Interactions, Barriers and Constraints, and Resulting Effects on Consumer Behaviour.
As part of the project CECILIA2050, which examines policy options to improve European climate policies, this report specifically analyzes greenhouse gases reduction potential in the transport sector. After giving an overview of policy instruments in this sector, the authors review transport elasticities and highlight limits to carbon pricing in the road transport sector.
The report is available for download.
Contact