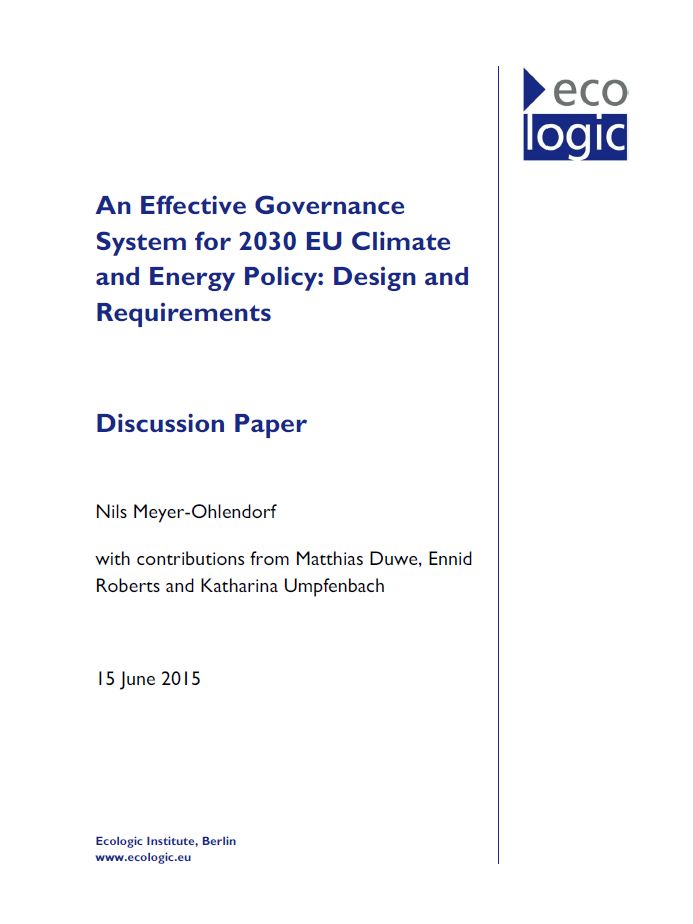 An Effective Governance System for 2030 EU Climate and Energy Policy
Design and Requirements
Publication

Citation

Meyer-Ohlendorf, Nils 2015: An Effective Governance System for 2030 EU Climate and Energy Policy: Design and Requirements. Discussion Paper. Berlin.
In March 2015, the European Council called for reviewing and developing legislation related to emissions reduction, energy efficiency and renewables. A few weeks earlier, the European Commission had announced that it will propose a new legislative package on renewable energy in 2016-2017. It had also announced that it will review energy efficiency legislation and will propose revisions in 2015 and 2016.
The European Council decided to develop a "reliable and transparent governance system" for the 2030 EU climate and energy policy framework. The European Commission proposed a number of details of the new governance framework. However, neither the European Council nor the Commission specified the relationship between relevant legislation, up-coming legislative processes and this new governance system. Against this backdrop, this paper discusses options and requirements for an effective governance framework for climate and energy policy beyond 2020. The discussion paper is available for download.
Contact