Towards Sustainable European Water Management (Water 21)
Project

Duration

-
The main objective of this project was to evaluate how practices in water management in EU Member States deviate from the principles of sustainable development and to identify changes and shifts in water policy that could lead to water management practices more compatible with the goal of sustainable water management.
Therefore, the contextual elements affecting water policy formulation and the driving forces in water policy were analized. The three policy areas 'Policy integration and subsidiarity', 'Catchment planning and management', and 'Water economics and water industry' were investigated in detail.
In addition, indicators and criteria for evaluating water management practices were identified, which formed the basis for an appraisal of water policies and the development of policy recommendations. The project was carried out by teams in Portugal, France, Germany, the Netherlands, and the United Kingdom. Ecologic was the German partner in this research network.
Contact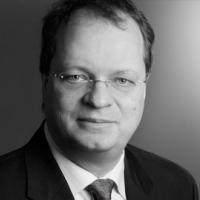 R. Andreas Kraemer
Founder and Director Emeritus, Ecologic Institute
Visiting Assistant Professor and Adjunct Professor, Duke University
Initiator and Convenor, Arctic Summer College