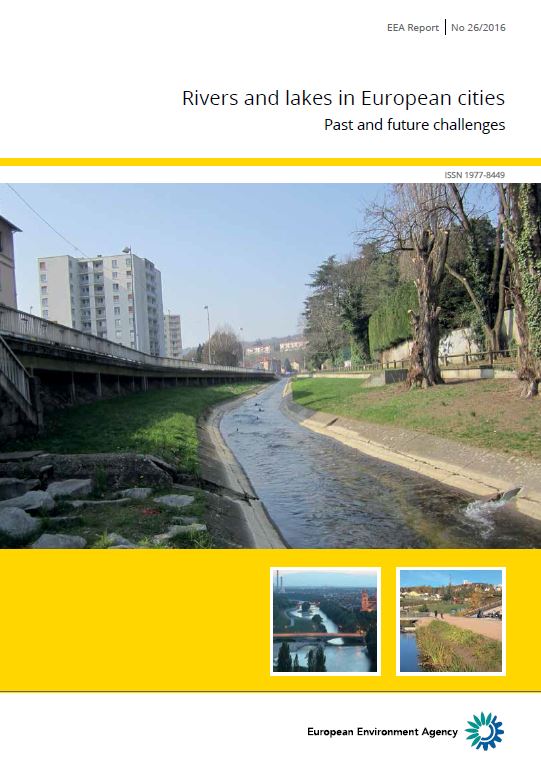 Rivers and Lakes in European Cities
Past and Future Challenges
Publication

Citation

EEA, 2016: Rivers and Lakes in European Cities. Past and Future Challenges. Technical report No 26/2016, European Environment Agency, Copenhagen.
In recent decades, and after a gradual improvement in water quality due to wastewater treatment and reduced industrial activities, urban rivers and lakes have become increasingly important in the planning of urban ecology, green infrastructure, green areas and climate change adaptation in European cities.
This report describes water management issues related to rivers and lakes and outline the ways in which European cities develop strategies and measures to cope with the key challenges they currently face in relation to their inland surface waters. It uses 17 case studies on urban river and lake restoration to illustrate important aspects on urban and water management. The report draws some important lessons learned from the case studies reviewed and frames some key contextual issues that are potentially relevant to different urban settings across Europe.
The report was prepared by the EEA and the Ecologic Institute, who is partner of the European Topic Centre on Inland, Coastal and Marine Waters (ETC/ICM), in collaboration with city authorities.
Contact