The German Climate Action Programme 2020 and the Climate Plan 2050
Event

Date

Location

Berlin, Germany

Speaker
On 31 October 2016, Ecologic Institute hosted a Dinner Dialoge on the German Climate Action Programme 2020 and the Climate Plan 2050 featuring guest speakers  Dr. Karsten Sach, BMUB, Dr. Hermann Hüwels, DIHK, and Regine Günther, WWF.  Franzjosef Schafhausen moderated the discussion. The 21 participants discussed which criteria a 2050 climate strategy would need to fulfil, and how this strategy could foster the required transformation towards a low-carbon economy.
A controversial debate arose on the signals which the Climate Plan 2050 should send to private companies. On the one hand, the many companies were currently very open to climate protection and hoped for clear and credible signals from politicians, as some participants highlighted. On the other hand, some industry associations had opposed quantitative sectoral targets in the Climate Plan 2050 and had missed previous political signals or economic opportunities. 
The participants also discussed whether the government could have involved the different stakeholder groups more effectively in the development of the Climate Plan 2050, and how the government could create broader societal alliances in favour of climate protection. For example, it was proposed to interlink climate issues more closely with infrastructure development.
The Dinner Dialogue is part of  the series "Climate and Energy - today and tomorrow", hosted by Ecologic Institute in cooperation with Franzjosef Schafhausen, and financed by Stiftung Mercator. The series aims at fostering the debate in Germany around climate protection and sustainable energy. The Dinner Dialogues offer selected decision-makers from relevant stakeholder groups the opportunity to discuss under Chatham House rules - inspired by short inputs from speakers.
Contact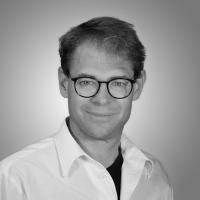 Sören Haffer
Coordinator Transatlantic Events
Senior Event Manager