The German G20 Presidency – New momentum for climate protection?
Event

Date

Location

Berlin, Germany

Speaker

Simon Marr

(Federal Chancellary)

Christian Schubert

(BASF)
On 17 January 2017, Ecologic Institute hosted a Dinner Dialoge on the German G20 Presidency featuring guest speakers Simon Marr (Federal Chancellary) and Christian Schubert (BASF). Franzjosef Schafhausen moderated the discussion. The 22 participants discussed how the German G20 Presidency could advance international climate policy.
The participants stressed that it would be an enormous success if the G20 recognised climate protection as an economic opportunity. The G20 plays an important role in industrial innovation and a clear commitment to climate policy could strengthen industries in G20 countries. Germany should act as a frontrunner in this respect and could introduce new concepts in the G20, some participants proposed.
It was also highlighted that the G20 summit in Hamburg would be a test for multilateralism. Even if the G20 only agreed on small issues in the field of climate policy, this would already strengthen cooperation among G20 countries and send a signal in times of Brexit and the new US government.
The Dinner Dialogue is part of the series "Climate and Energy - today and tomorrow", hosted by Ecologic Institute in cooperation with Franzjosef Schafhausen, and financed by Stiftung Mercator. The series aims at fostering the debate in Germany around climate protection and sustainable energy. The Dinner Dialogues offer selected decision-makers from relevant stakeholder groups the opportunity to discuss under Chatham House rules - inspired by short inputs from speakers.
Contact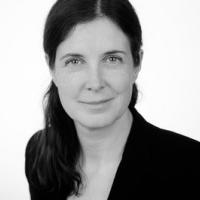 Dr. Camilla Bausch
Scientific & Executive Director, Ecologic Institute Europe
Board Member