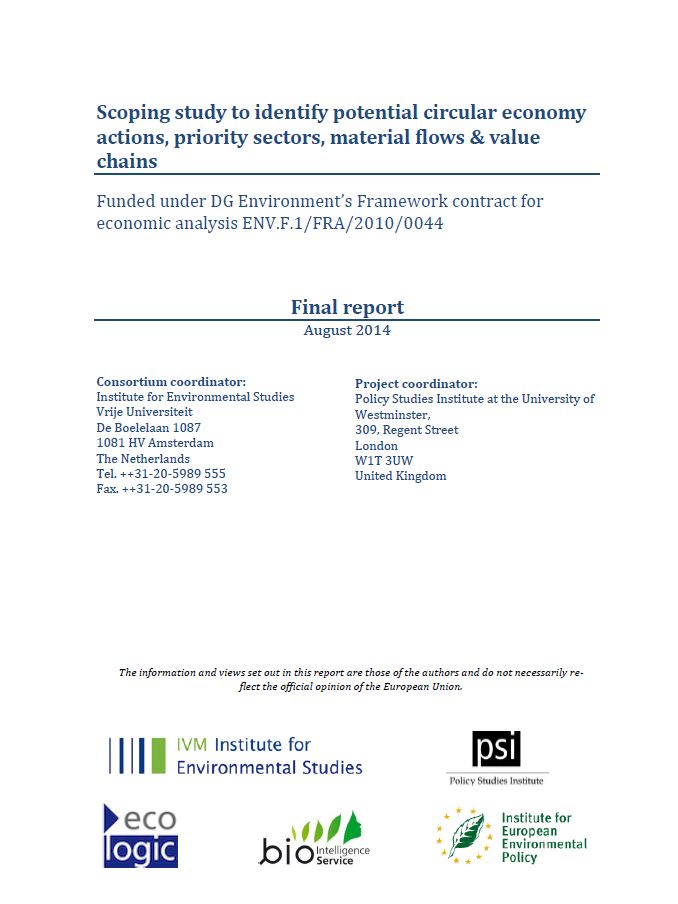 Scoping Study to Identify Potential Circular Economy Actions, Priority Sectors, Material Flows & Value Chains
Publication

Citation

Vanner, Robin et. al. 2014: Scoping study to identify potential circular economy actions, priority sectors, material flows & value chains.
The aim of the study was to provide an initial scoping assessment of potential priorities and policy options to support the transition to a circular economy in the EU. The study reviewed existing literature, identified potential priority areas for action where accelerating the circular economy would be beneficial and where EU policy has a particular role to play, and developed policy options for consideration across a range of areas.