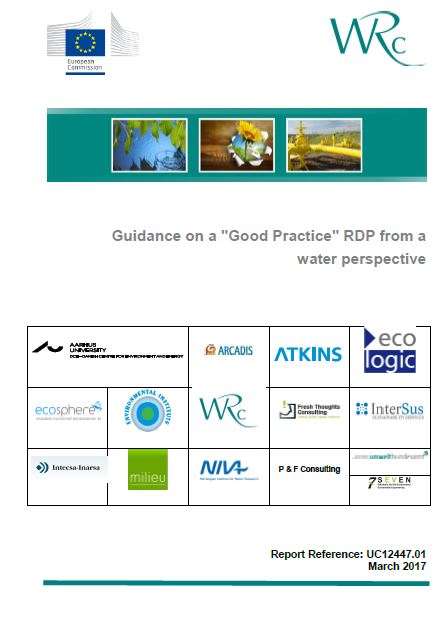 Guidance on "Good Practices" for Rural Development Programmes from a Water Perspective
Publication

Citation

Berglund, Maria; Josselin Rouillard; Thomas Dworak 2017: Guidance on a "Good Practice" RDP from a Water Perspective. Fresh Thoughts, Ecologic Institute: Vienna, Berlin.
In the context of a framework contract with the European Commission focused on supporting the implementation of European water policies, Ecologic Institute has contributed to the preparation of a best practice overview report on how water management issues can be addressed within Rural Development Programmes. The report is available for download.
Drawing on best practice examples from an assessment of 52 Rural Development Programmes (RDPs) across Europe, the report provides guidance regarding how to optimally develop RDPs to reflect water management issues in the most integrated way. The report also presents requirements according to the European Agricultural Fund for Rural Development and the associated implementing regulations.
RDPs offer Member States and their regions an opportunity to tackle agriculture pressures on the water environment, to promote flood risk prevention and reduce drought risks. Current RDPs offer a number of measures that if designed well can have significant positive impacts on reducing agriculture pressures on the water environment. Most importantly, measures that could potentially have a negative impact on water bodies (e.g. expanding irrigation, reservoir construction, dam and dike building) should be designed in such a way as to ensure that they do not lead to any deterioration in water body status. The report presents a wealth of best practices and recommendations which can inspire and support the implementation of rural development policy in Europe.
Contact