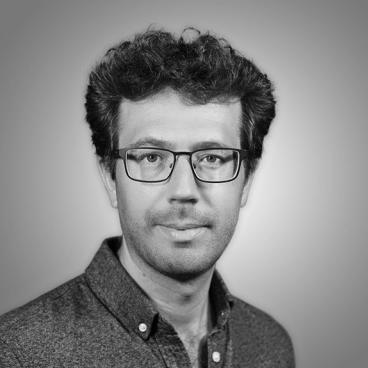 Dr. Josselin Rouillard
Doctor of Philosophy

MSc (Environmental Change and Management)

BSc (Environmental Sciences)
Team

Topics
For the European Environment Agency, Josselin previously contributed to the assessment of the State of Europe's Waters for the European Environment Agency, was a lead author on the report Water and Agriculture: towards sustainable solutions, and contributed to the assessment of the status and pressures on European groundwaters and the assessment of water scarcity and droughts in Europe. He also contributed to the development of guidance on the definition of good ecological potential for the European Commission and the working groups of the Common Implementation Strategy of the WFD. He has provided assistance on strengthening the use of economic instruments in river basin management and led the integrated assessment of EU policies to support the mainstreaming of ecosystem-based management for aquatic ecosystems.
Josselin recently led the work mapping and analysis of the interventions related to the climate and environmental ambitions of the CAP strategic plans, for DG AGRI. Since 2015, he has provided consultancy services to DG ENV and DG CLIMA on various projects related to the climate and environmental ambitions of the CAP, including in the Rural Development Plans 2014 -2020 and the recently adopted CAP strategic plans.
Between 2018 and 2020, Josselin was on secondment at the French Geological Survey (Brgm) as part of a Marie-Skłodowska Individual Fellowship on sustainable groundwater management and water allocation policies. Before joining Ecologic Institute Josselin Rouillard was a research associate for the School of Geosciences at the University of Edinburgh and the IHP-HELP Centre for Water Law, Policy and Science at the University of Dundee, where he worked on a variety of research projects on river basin management and the ecosystem services approach. He also worked as a project officer for the Centre for Ecology and Hydrology, as an environmental expert with Europe-Planet Earth and for ACT, and as an intern for the European Environmental Bureau in Brussels.
He completed his doctorate studies in 2012 as part of a collaborative program between the Scottish Alliance for Geoscience, Environment and Society, the University of Dundee and the University of Edinburgh. His thesis was on adaptive water governance, flood risk management and rural development in Scotland. He holds a MSc in Environmental Change and Management from the University of Oxford and a BSc in Environmental Sciences from the University of Reading.
Contact Dr. Josselin Rouillard by Email
Selected projects by Dr. Josselin Rouillard
Selected publications by Dr. Josselin Rouillard