Evaluation of the Green Growth Platform
Project

Duration

-
Initiatives such as the Green Growth Platform (GGP) aim to positively influence political and economic decision-making. They can play an important role in shaping the ambition and structure of policy initiatives. In the absence of directly observable influences, it is often difficult to measure the actual impact of such initiatives. On behalf of the German Federal Ministry for Environment, Nature Conservation and Nuclear SafetyBMU, Ecologic Institute evaluated the Green Growth Platform through a survey of members, event participants and key stakeholders.
Evaluation of the initiative
Ecologic Institute carried out a survey-based ex-post programme evaluation in the following steps:
Determine an impact model to identify the programme goals,
Develop a survey instrument,
Collect data,
Evaluate internal and external stakeholder perspectives.
Green Growth Platform
In 2013, thirteen European energy, climate and environment ministers created the "Green Growth Group" to promote the transition to a low-carbon economy. The resulting Green Growth Platform (GGP) now comprises eighteen MEPs and some forty business representatives. The CCP allows the discussion and debate of climate policy issues with a focus on economic opportunities and challenges associated with the transition to a sustainable economy, such as the reform of the EU Emissions Trading Scheme or the creation of the EU Energy Union.
Contact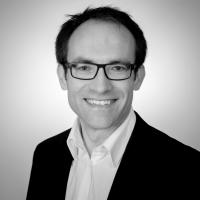 Aaron Best
Coordinator Data Analysis
Senior Fellow