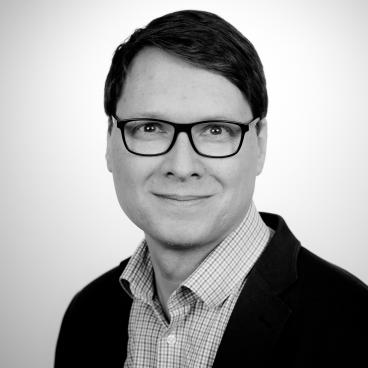 Matthias Duwe
MSc (Development Studies)
Team

Topics
Matthias Duwe arbeitet als Head, Climate, für das Ecologic Institut und koordiniert die klimapolitische Arbeit des Instituts. Sein Arbeitsschwerpunkt liegt auf Klima- und Energiepolitik der Europäischen Union (EU) und deren Verknüpfungen zur nationalen Ebene wie auch zu den internationalen Verhandlungen. Als Beobachter folgt er bereits seit 1999 aktiv den internationalen Klimaverhandlungen. Er verfügt über mehr als zwanzig Jahre Erfahrung in der EU-Klimapolitik, davon jeweils über ein Jahrzehnt in Brüssel und Berlin, respektive. Er ist ein versierter Redner und Moderator und arbeitet sowohl auf Deutsch als auch auf Englisch.
Am Ecologic Institut ist Matthias als Projektleiter und Experte für eine Vielzahl von Projekten tätig, die sich mit der EU-Klimapolitik und ihrer nationalen Umsetzung sowie der internationalen Klimadiplomatie beschäftigen. Seit 2016 liegt sein Hauptaugenmerk auf verschiedenen Aspekten transformativer Klimagovernance: Klimarahmengesetze, langfristige Klimastrategien, nationale Energie- und Klimapläne und Beratungsgremien, aber auch Fortschrittskontrollsysteme und Policy Mainstreaming. Er hat seine Analysen vor Entscheidungsträgern in ganz Europa präsentiert.
Darüber hinaus unterrichtet Matthias seine Forschungsthemen regelmäßig, zum Beispiel im Rahmen der Beteiligung des Ecologic Instituts an "Duke in Berlin" oder durch individuelle Schulungen. Matthias beteiligt sich auch an Diskussionen über die Rolle der Zivilgesellschaft in der Klimapolitik und ihren Entscheidungsprozessen.
Vor seiner Tätigkeit für das Ecologic Institut war Matthias Duwe von 2001 bis 2011 beim Climate Action Network Europe (CAN Europe) beschäftigt, einem führenden Dachverband von Nichtregierungsorganisationen - anfänglich als wissenschaftlicher Mitarbeiter und politischer Referent und ab 2005 als Geschäftsführer des Brüsseler Sekretariats.
Im Laufe seiner Zeit in Brüssel hat Matthias Duwe viele politische Prozesse auf EU-Ebene begleitet und aktiv an ihnen teilgenommen, wie etwa das European Climate Change Programme (ECCP) und das Klima- und Energiepaket. Er war an einer Reihe von EU-Arbeitsgruppen als Experte beteiligt, u. a. zu Themen wie alternative Kraftstoffe, Kohlenstoffabscheidung und -speicherung sowie Wasserstofftechnologie.  Zudem arbeitete er sechs Jahre im Vorstand von Climate Action Network International (CAN International).
Aus seiner Arbeit in Brüssel brachte Matthias ein weitreichendes Netzwerk an Kontakten in allen Akteursgruppen mit, das seit dem weiter ausgebaut wurde – aus Ministerien, Europäischer Kommission (EK), Europäischem Parlament (EP), Wirtschaft, Forschung und Zivilgesellschaft – auch über die europäischen Grenzen hinaus.
Matthias Duwe studierte Sozialwissenschaften mit Schwerpunkt Umweltpolitik und Umweltplanung an der Carl von Ossietzky Universität in Oldenburg und erhielt im Jahr 2000 einen Master of Sciences in Entwicklungsstudien von der School of Oriental and African Sciences (SOAS) der University of London.
Contact Matthias Duwe by Email