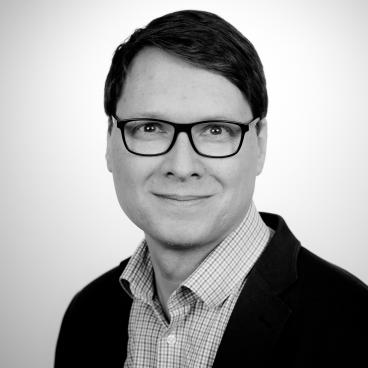 Matthias Duwe
MSc (Development Studies)
Team

Topics
Matthias Duwe is Head, Climate at Ecologic Institute. He coordinates the institute's climate policy related work strands. His work focuses primarily on the European Union's (EU) energy and climate policies, including their connections to national policy, as well as the international regime. He has more than twenty years of experience in EU climate policy, working in Brussels and in Berlin for more than a decade each, and has developed a rich network of experts and policy-makers. He is an accomplished speaker and facilitator and works in both German and English.
At Ecologic Institute, Matthias serves as senior project leader and expert contributor to a variety of projects looking at EU climate policy and its national implementation, as well as international climate diplomacy. Since 2016, his primary focus has been on various elements of transformative climate governance, involving framework climate laws, long-term climate strategies, national energy and climate plans and advisory bodies – but also progress monitoring systems and policy mainstreaming. He has presented his analyses to decision-makers across Europe.
Beyond that, Matthias also teaches his research topics regularly, for example as part of the Institute's involvement in "Duke in Berlin" or through individual training courses. Matthias also engages in discussions on the role of civil society in climate policy and its decision-making processes.
Prior to joining Ecologic Institute, Matthias Duwe worked with Climate Action Network Europe (CAN Europe), a leading NGO umbrella organization, from 2001 to 2011 – originally serving as Policy Researcher, then taking on the role of Director from 2005, where he led a team of ten in the Brussels Secretariat. During his time in Brussels, Matthias Duwe participated actively in a variety of key political processes, including the European Climate Change Programme (ECCP) and the development of the Climate and Energy Package – with a focus on the EU Emissions Trading System (ETS). He also served as an expert on an array of EU working groups, covering topics such as alternative fuels, hydrogen technologies and carbon capture and storage. In addition, Matthias Duwe spent six years on the Board of Directors of Climate Action Network International (CAN International).
Matthias Duwe is a social scientist by training, having studied at Carl von Ossietzky University of Oldenburg (Germany) with a focus on Environmental Politics and Planning. He was also awarded a Master of Sciences from the School of Oriental and African Studies (SOAS) at the University of London in 2000.
Contact Matthias Duwe by Email