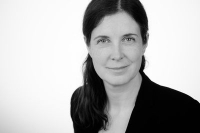 Experiences with National and Subnational Climate Laws: Enhancing Ambition – Dr. Camilla Bausch at COP24 Side-Event
Event

Date

Location

Katowice, Poland

Speaker

Dr. Alina Averchenkova

(LSE Grantham Centre)

Carlos Rittl

(Climate Observatory)

Cassia Moraes

(Brazilian Forum on Climate Change)

Alessandro Molon

(Federal Deputy for Rio de Janeiro, Brazilian Socialist Party)

Dr. Andrew Gilder

(Climate Legal)

Olivia Rumble

(Climate Legal)
Germany has long been a pioneer in setting national climate targets – but it is experiencing trouble in adopting the necessary policies to meet them. To this end, Germany has decided to draft a general climate change law to provide a legal framework to facilitate the achievement of its emissions reductions targets – as several other European countries have already done. Ecologic Institute will present insights in to the German experience and current policy debates at COP24 in Katowice.
On Friday, 7th of December (11:30 a.m. at the Brazilian Pavilion), Dr. Camilla Bausch, Scientific Director and CEO of Ecologic Institute Europe, will participate in a side-event hosted by the Institute for Advanced Sustainability Studies (IASS) and the BRICS Policy Center.
Along with Dr. Alina Averchenkova (LSE Grantham Centre, UK), Mr. Carlos Rittl (Climate Observatory, Brazil), Ms.Cassia Moraes (Brazilian Forum on Climate Change), Mr. Alessandro Molon, (Federal Deputy for Rio de Janeiro, Brazilian Socialist Party) and Dr. Andrew Gilder as well as Olivia Rumble (Climate Legal), Dr. Bausch will share her assessment of the German experience and insights on the development of the new climate law as part of a moderated panel discussion.
Contact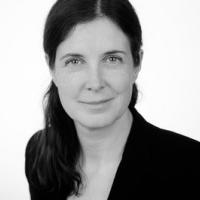 Dr. Camilla Bausch
Scientific & Executive Director, Ecologic Institute Europe
Board Member