Urban Water Management: Case Studies Berlin and Emscher region
Presentation

Date

Location

Milan, Italy

Speech
The Università Luigi Bocconi organised a conference on behalf of the Milan municipality to analyse Milan's wastewater treatment system as regards sustainability issues, organisational models and future challenges. The conference took place on 4 May 2006. Researchers from around Europe presented five case studies on European experience with wastewater management in urban areas. Ecologic Fellow Nadine Herbke presented the results of the Berlin and Emscher case studies.
Further case studies analysed the answers of Paris, Birmingham and Porto to the challenges of urban wastewater management. A restricted number of high ranking stakeholders from the private, public and environmental NGO sectors took part in the conference and integrated the results of the case studies in their discussion of the challenges faced by Milan with regard to the EU Water Framework Directive.
Nadine Herbke's presentations are available for download:
The presentation was part of the project "Evaluation of Sustainability of Sewerage Systems in Metropolitan Areas – European Case Studies".
Contact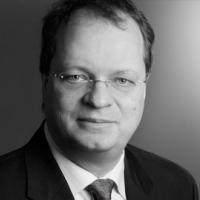 R. Andreas Kraemer
Founder and Director Emeritus, Ecologic Institute
Visiting Assistant Professor and Adjunct Professor, Duke University
Initiator and Convenor, Arctic Summer College