Towards an Ambitious Environmental Policy in Germany and Europe
Dr. Camilla Bausch in Discussion with Prof. Dr. Christian Calliess at the Launch of the SRU Environmental Report
Presentation

Date

Location

Berlin, Germany

Panel discussion

Prof. Vera Susanne Rotter

Prof. Lamia Messari-Becker
The current global pandemic presents both risks and opportunities for the transition to a more sustainable future in Europe. At the launch event for the newest report of the German Advisory Council on the Environment (SRU), Dr. Camilla Bausch discussed the importance of the European Green Deal at this moment of crisis with Prof. Dr. Christian Calliess.
In its 2020 Report "Towards an ambitious environmental policy in Germany and Europe", the SRU discusses problems and solutions for most pressing fields of environmental policy: climate change, circular economy, water pollution, noise protection, urban mobility and sustainability. With an incoming Germany EU Council Presidency, the SRU also paid special attention to the European dimension. It was this dimension – and its link to the current pandemic and the European Green Deal – which was at the core of the discussion between Dr. Bausch and Prof. Callies.
At the launch, further presentations were given by the Federal Minister for the Environment, Svenja Schulze, as well as all members of the SRU. A video of the event is available online.
The SRU is an advisory council for German Federal Government on environmental policy issues. The Council is composed of seven university professors drawn from a variety of disciplines in order to ensure a comprehensive and scientifically independent appraisal that takes account not only of scientific and technical, but also of economic, legal, and political considerations. The presentations are available for download. 
Prof. Callies has been a member of the SRU since 2008. He is Professor of Public Law and European Law at the Free University of Berlin. His research focuses on European, constitutional and environmental law.
Contact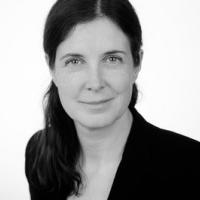 Dr. Camilla Bausch
Scientific & Executive Director, Ecologic Institute Europe
Board Member