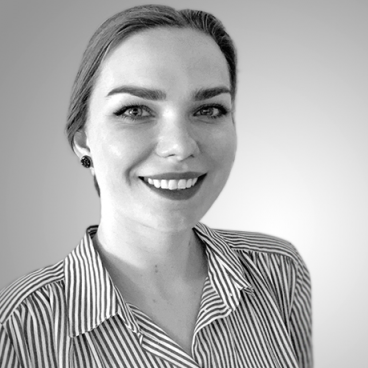 Deyana Kocher
MSc MA (Tricontinental Master in Global Studies)

BA Hons (Journalism)
Team

Topics
Deyana Kocher (née Spasova) is a Researcher at the Ecologic Institute with a thematic focus on climate change mitigation, citizens' participation in climate and energy policymaking, and renewable energy communities. Deyana Kocher is a native Bulgarian speaker, is fluent in English and has advanced knowledge of German.
In her work at Ecologic Institute, Deyana Kocher focuses on EU Member States' long-term planning towards climate neutrality.
Deyana works on The Future of the EU, focusing on the Conference on the Future of Europe and its link to climate policies. In her work on the Transitioning to Net Zero' Success Stories project, she is researching best practice examples of policies that are successful in initiating progress towards climate neutrality. As part of the EU Regions in the Transformation Towards a Climate-neutral Future, Deyana also conducted a case study covering strategies to drastically reduce greenhouse gas emissions from industry in Plovdiv, Bulgaria.
Prior to this role, she worked as a Student Research Assistant for the Energy & Climate department of Öko-Institut in Freiburg (Germany), where she contributed to the "Renewable Space Heating under the Revised Renewable Energy Directive" (European Commission, DG ENER) project. During that time, she also conducted research for her master's thesis on the topic of "Support for Renewable Energy Communities under the revised EU Renewable Energy Directive: a case study analysis of approaches in Germany and Bulgaria". She has also gained experience as an intern for the Representation of the European Commission in Sofia (Bulgaria).
Deyana Kocher completed her Tricontinental Master in Global Studies in Germany, Taiwan and Mexico. She also holds a Bachelor's degree in Journalism, which she studied in Scotland and the USA.
Contact Deyana Kocher by Email
Selected projects by Deyana Kocher
Selected publications by Deyana Kocher
The revised EU Renewable Energy Directive first introduced renewable energy communities into the EU policy framework and requires Member States to implement a support framework for them. Given the broad scientific evidence showing the benefits of community energy for a...
Read more
Spasova, Deyana, and Sibylle Braungardt. 2021. "Building a Common Support Framework in Differing Realities—Conditions for Renewable Energy Communities in Germany and Bulgaria" Energies 14, no. 15: 4693. https://doi.org/10.3390/en14154693
Fossil fuels are heavily subsidized in the EU. In 2018, for example, fossil fuel subsidies in the EU amounted to €50 billion– twice as much as investments in new wind and solar power generation capacities. Subsidies for fossil fuels undermine climate policies, as it is...
Read more
Spasova, Deyana; Meyer-Ohlendorf, Nils 2021: Conference on the Future of Europe. Phasing out fossil fuel subsidies. Berlin: Ecologic Institut.