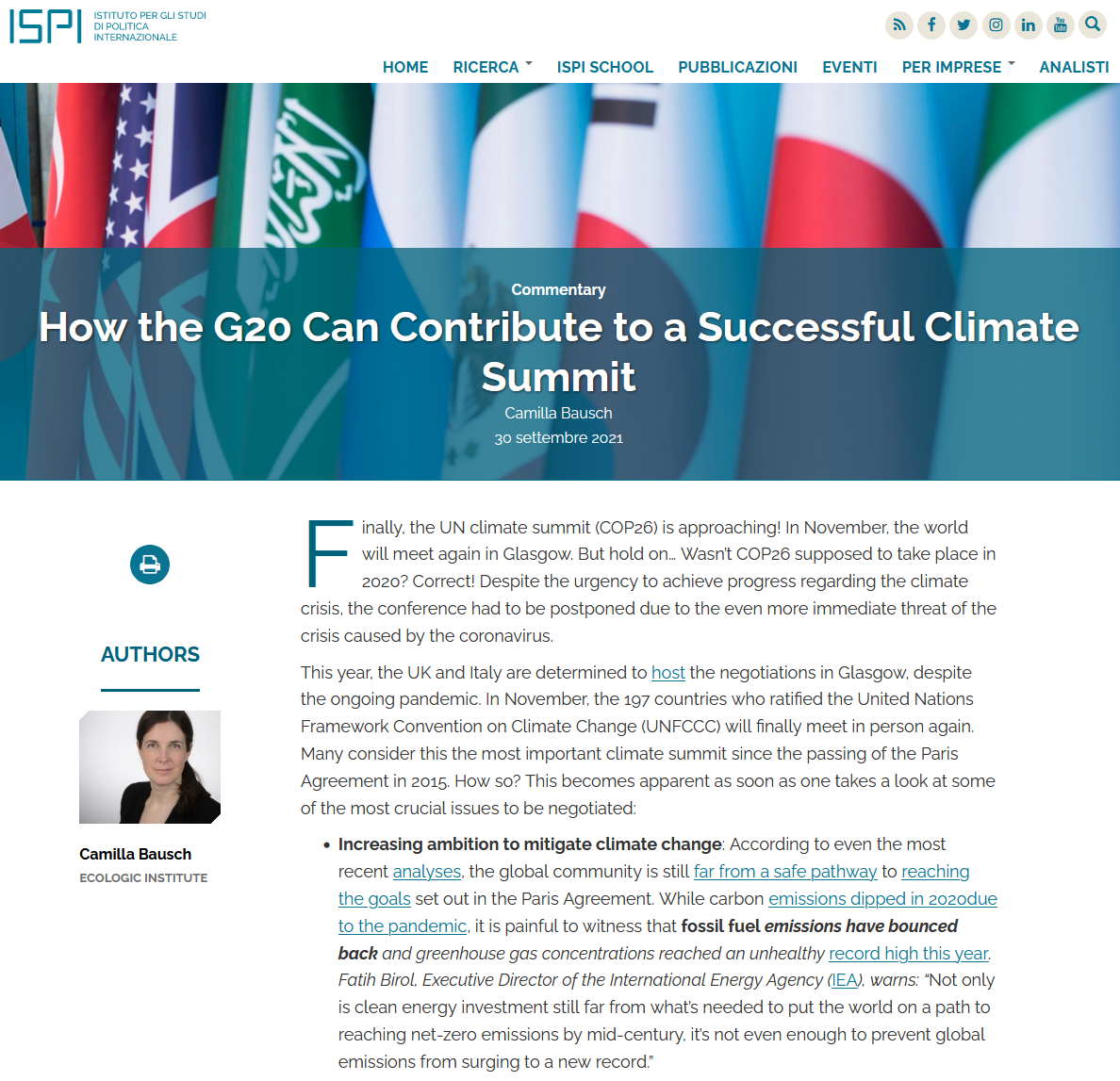 How the G20 Can Contribute to a Successful Climate Summit in Glasgow
Dr. Camilla Bausch's publication in ISPI Dossier "Climate Change: A Global Fight at a Crossroads"
Publication

Citation

Bausch, Camilla 2021: How the G20 can contribute to a successful climate summit in Glasgow In: Italian Institute for International Political Studies (ISPI) 2021: Climate Change: A Global Fight at a Crossroads
Just a few weeks before the UN climate summit (COP26), Dr. Camilla Bausch responded to the invitation to contribute to the most recent dossier published by ISPI under the tagline "Climate Change: A Global Fight at a Crossroads". Her timely contribution outlines the complexity of the issues and the international political landscape in the eve of COP26.
Among the other authors in the series are: Luiz de Mello (Director of the Policy Studies Branch at the Economics Department of the OECD), Marzio Galeotti (Professor of Environmental and Energy Economics at the University of Milan), as well as Johan Swinnen (Director General of IFPRI, the International Food Policy Research Institute) and Rob Vos (Director of Markets, Trade and Institutions Division at IFPRI).
Dr. Bausch's is Co-Chair of the T20 Task Force 2 on Climate Change, Sustainable Energy and Environment. Her contribution was supported by the Stiftung Mercator. The author would like to thank R. Andreas Kraemer, Willem van Rijn, Matthias Duwe, as well as Anna and Thomas Bausch for their helpful comments.
Contact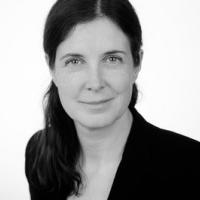 Dr. Camilla Bausch
Scientific & Executive Director, Ecologic Institute Europe
Board Member