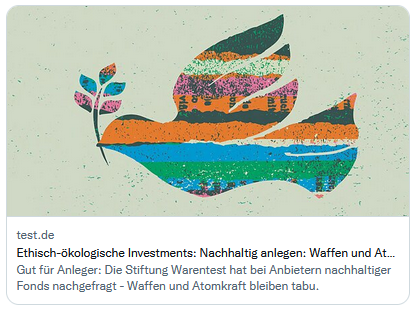 Sustainable Investment: Weapons and nuclear power remain taboo
Ethical and ecological investments
Presentation

Date

Location

Berlin, Germany

Interview
Finanztest investigated: Sustainability-oriented banks and investment funds continue to exclude weapons and nuclear power. Russia's attack on Ukraine and the resulting current energy crisis have not changed this. While the matter is clear undisputed in the case of weapons in sustainable investment, there are voices that want to consider fossil methane gas and nuclear power as "sustainable investments".
R. Andreas Kraemer, founder of the Ecologic Institute and co-chair of the investment committee of the Ökovision Fund, puts it in a nutshell: "Neither nuclear power nor coal can replace gas or oil from Russia, and right now it is becoming clear how important energy efficiency and renewable energies are. We at Ökovision are counting on this and see no reason to reconsider our strict criteria".
The article in the magazine "Finanztest" also shows that there are large grey areas in sustainable investment because criteria are formulated and applied differently. Especially with index funds or ETFs, investors cannot be sure how their money is invested.
---
Citation
Finanztest (R. Andreas Kraemer in interview) (2022): "Nachhaltig anlegen: Waffen und Atromstrom weiter tabu"; Finanztest, 12. April 2022, https://www.test.de/Ethisch-oekologische-Investments-Nachhaltig-anlegen-Waffen-und-Atomstrom-weiter-tabu-5871022-0/
Contact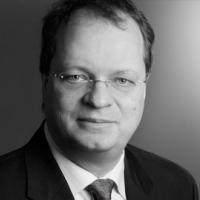 R. Andreas Kraemer
Initiator and Convenor, Arctic Summer College
Founder and Director Emeritus, Ecologic Institute