Scientific Support of the Development of a Strategy for a Circular Economy in Germany
Project

Duration

-
The substantial negative environmental repercussions stemming from the current extent of natural resource consumption are readily apparent. Efforts to decouple global economic growth from resource consumption and the resulting environmental impacts have so far been unsuccessful. The prospect of achieving this separation in the future remains unclear. A pivotal lever for diminishing primary raw material usage and, consequently, lessening greenhouse gas emissions, conserving biodiversity, and combating land consumption and environmental pollution, hinges on establishing an economy that follows circular, resource-preserving, and material-efficient principles.
To move beyond the status quo and pave the way towards a genuinely circular and resource-efficient economy, the development of a National Circular Economy Strategy (Nationale Kreislaufwirtschaftsstrategie) (NKWS)" is being developed.
This project is designed to scientifically support the process of developing and updating such a national circular economy strategy, as well as the related debate. These efforts are fostered through close collaboration among the consortium partners, the Federal Ministry for the Environment, Nature Conservation, Nuclear Safety and Consumer Protection (BMUV), and the German Environment Agency (UBA).
Against this background, Ecologic Institute is involved in the following tasks within the project:
Development of a consistent target and indicator system, its subsequent coordination and discussion with relevant stakeholders as well as concrete application in the fields of action,
Participation in the fields of action plastics and packaging, as well as international cooperation,
Review of the social compatibility of the system of instruments/measures and development of approaches to create acceptance, and
Development and evaluation of greenhouse gas reduction potentials in the various fields of action, by providing selected inputs.
Contact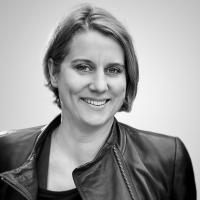 Dr. Aissa Rechlin
Co-Coordinator Resource Conservation & Circular Economy
Senior Fellow