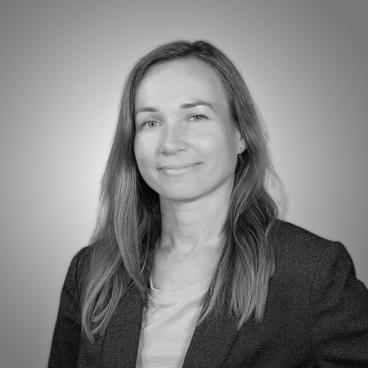 Mandy Hinzmann
MA (Sustainability Economics)

BA (International Political Management)
Team

Topics
Mandy Hinzmann is a Fellow at Ecologic Institute. Her main research fields are circular economy, resource conservation, waste avoidance, eco-innovations and sustainable consumption. She is further interested in the nexus of resource conservation and climate protection policies. She works in German and English and has good knowledge of Spanish.
Her work focuses on the analysis of policy options aimed at conserving natural resources and establishing a circular economy. In particular, she investigates approaches to foster a circular textile economy. On behalf of the European Commission, Mandy Hinzmann co-authored a study on textile fibre recycling in the EU. For this, she analysed policy measures to promote high-quality textile recycling and to make the fashion industry more circular and sustainable. In the follow-up project to Circular City Berlin, Mandy Hinzmann will work on innovative concepts for the collection, sorting, recycling and reuse of discarded textiles.
Mandy Hinzmann also works on the topic of plastic pollution. She is currently coordinating the Ecologic Institute's contributions to the Citizen Science project "Plastic Pirates – Go Europe!". In addition, she supports research on circular economy approaches for plastics in the research program "Plastic in the Environment", funded by the German Federal Ministry of Education and Research (BMBF).
Mandy Hinzmann studied Sustainable Economics at the University of Kassel (Germany). Prior to this she studied International Political Management at the Bremen University of Applied Science (Germany) and completed a semester abroad at the University of Concepción (Chile).
Contact Mandy Hinzmann by Email
Selected projects by Mandy Hinzmann
Selected publications by Mandy Hinzmann
Selected presentations by Mandy Hinzmann
Mandy Hinzmann, fellow researcher at the Ecologic Institute, gave a presentation in a scientific session of the World Resources Forum, which took place from 12 until 14 October 2021. She presented key policy options on how to foster the circular economy in the European...
Read more
Date

Location

online, Ghana, Switzerland
The World Resources Forum 2017 entitled "Accelerating the Resource Revolution" was held in Geneva from 24 to 25 October 2017. Ecologic Institute's Mandy Hinzmann presented the TRAFIS project with a lecture on "Transforming infrastructures towards sustainability -...
Read more
Date

Location

Geneva, Switzerland