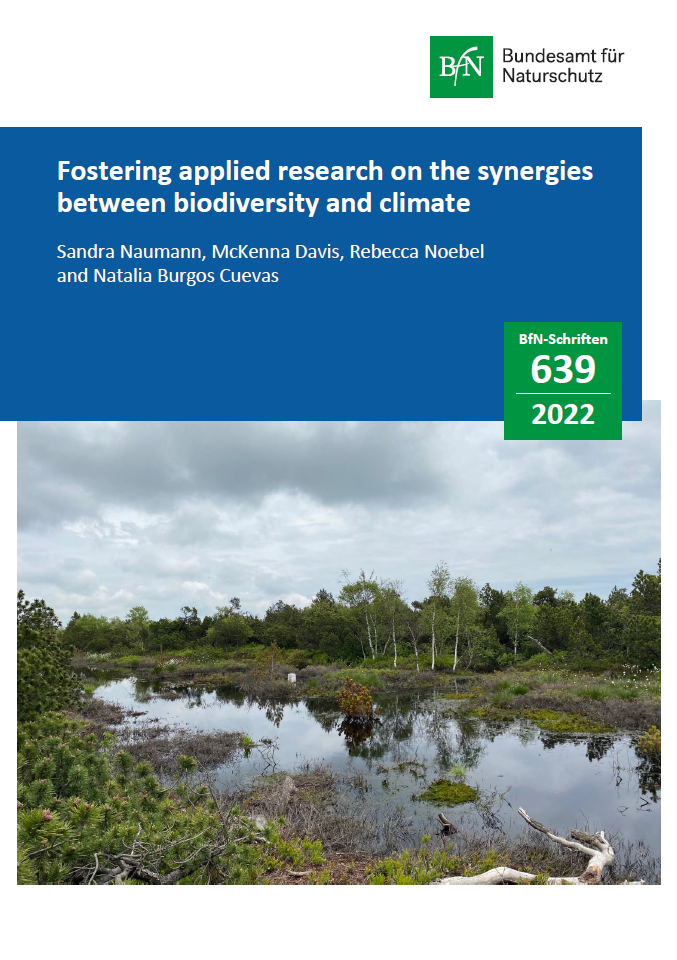 Fostering Applied Research on the Synergies between Biodiversity and Climate
Publication

Citation

Naumann, Sandra et. al. 2022: Fostering applied research on the synergies between biodiversity and climate. Results from the BfN International Expert Workshop on 8-9 June 2022. BfN-Schriften 639. Bundesamt für Naturschutz.
The international online expert workshop "Fostering applied research on the synergies between biodiversity and climate" organised by the Federal Agency for Nature Conservation (BfN) on 8 and 9 June 2022 brought together around 30 leading scientists to exchange knowledge and perspectives on this topic, highlight good practice application examples, and identify existing gaps to prioritise future research. A particular focus was on exploring the potential of nature-based solutions (NBS) and ecosystem-based approaches to adaptation and mitigation to deliver multiple environmental, social and economic benefits. The second focus was on how applied research – in particular research using transdisciplinary and participatory approaches – can help in unlocking this potential. Key messages of the workshop included:
More applied, participatory and transdisciplinary research that addresses the links between biodiversity and climate and considers the socio-ecological dimension – e.g.through NBS – is needed to help solve the climate and biodiversity crises.
Participatory research can increase the relevance, legitimacy and uptake of research outcomes and offer promising opportunities to advance the current research and knowledge base as well as to move towards implementation of synergetic solutions through collaboration with stakeholders.
Researchers need enhanced capacities to develop tailored, inclusive and effective stakeholder engagement practices within their research to deliver locally appropriate outcomes. On the other hand, research funding needs to accommodate/support these approaches.
Targeted research can identify current barriers to the wider implementation of NBS and offer solutions to overcome them. Such barriers include e.g. institutional and legal arrangements, lack of political will and investments, perceived risk of trade-offs, lack of standardised approaches to monitoring benefits and impacts, and limited knowledge and capacity of public authorities in implementing such measures.
Further research is needed on the potential of NBS (and other solutions) to address socio-ecological challenges, on associated costs and benefits as well as surrounding governance systems and the socio-ecological drivers, barriers and enablers for their wider mainstreaming.
These points were discussed both conceptually and on the basis of applied case study examples from across the world.
Contact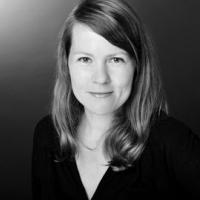 Sandra Naumann
Coordinator Biodiversity and Nature-based Solutions
Senior Fellow