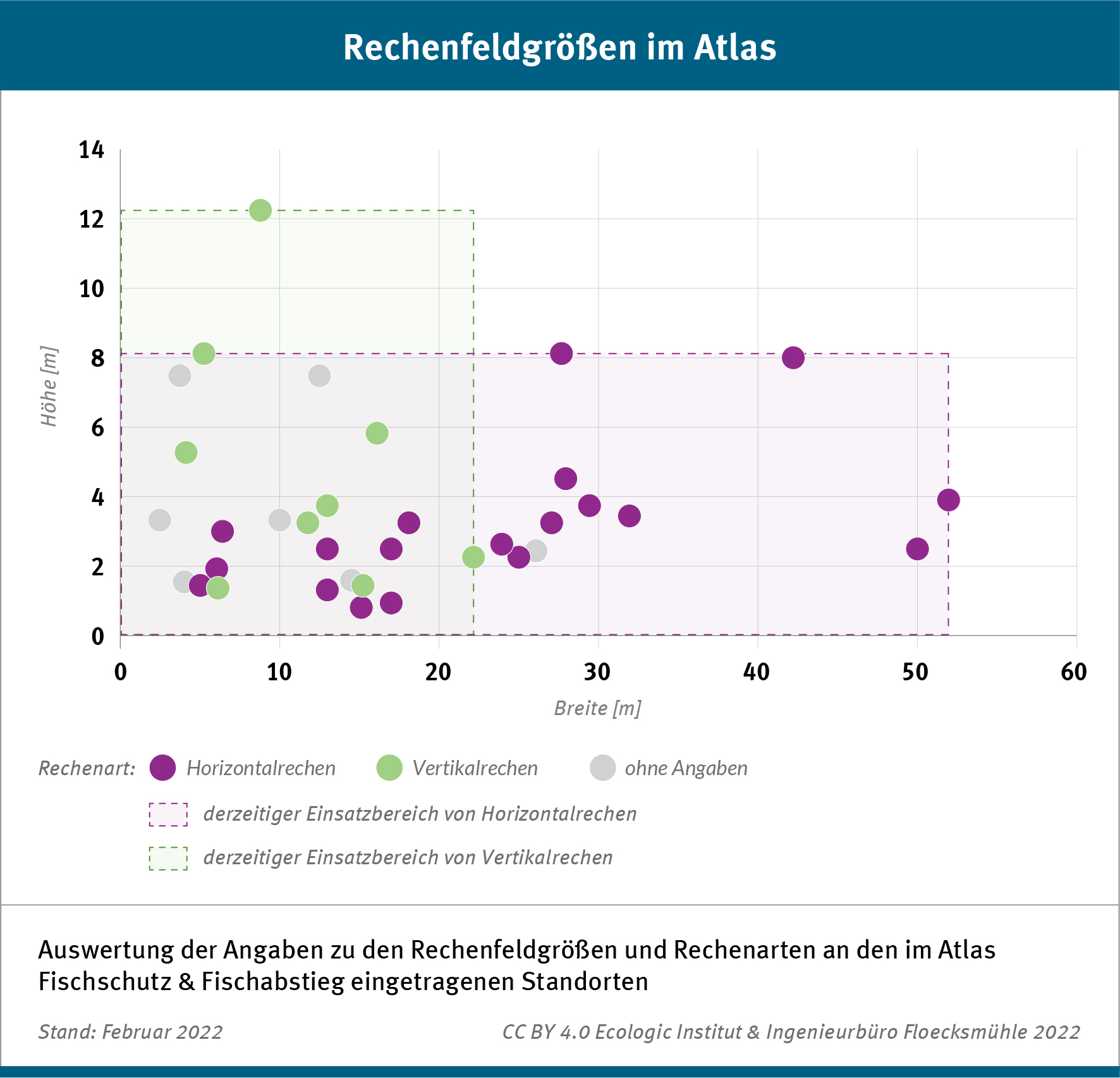 Rechenfeldgrößen im Atlas
Publication

Citation

Ecologic Institute 2022: Rechenfeldgrößen im Atlas. Infographic published in: Keuneke, Rita; Edith Massmann and Stephan Naumann 2022: Fischschutz- und Fischabstiegsmaßnahmen – Praxisbeispiele im Überblick. Atlas für den Wissenstransfer zu Fischschutz und Fischabstieg. Ingenieurbüro Floecksmühle GmbH, Umweltbundesamt: Aachen, Dessau-Roßlau.
This infographic shows the dimensions of the screen field, entered in the Atlas of Fish Protection & Downstream Fish, for 37 sites. The resulting screen widths are between 2.35 m and 51.9 m and the screen heights are between 0.8 m and 12.20 m. The infographic is part of a fact sheet on fish protection and downstream fish migration measures.
The infographic is published under a creative commons license CC BY 4.0. That means it can be copied and redistributed in any medium or format and for any purpose as long as appropriate credit to the authors (Ecologic Institute, Ingenieurbüro Floecksmühle) is given.
Contact